As New York bids for 2024 DNC, past conventions offer lessons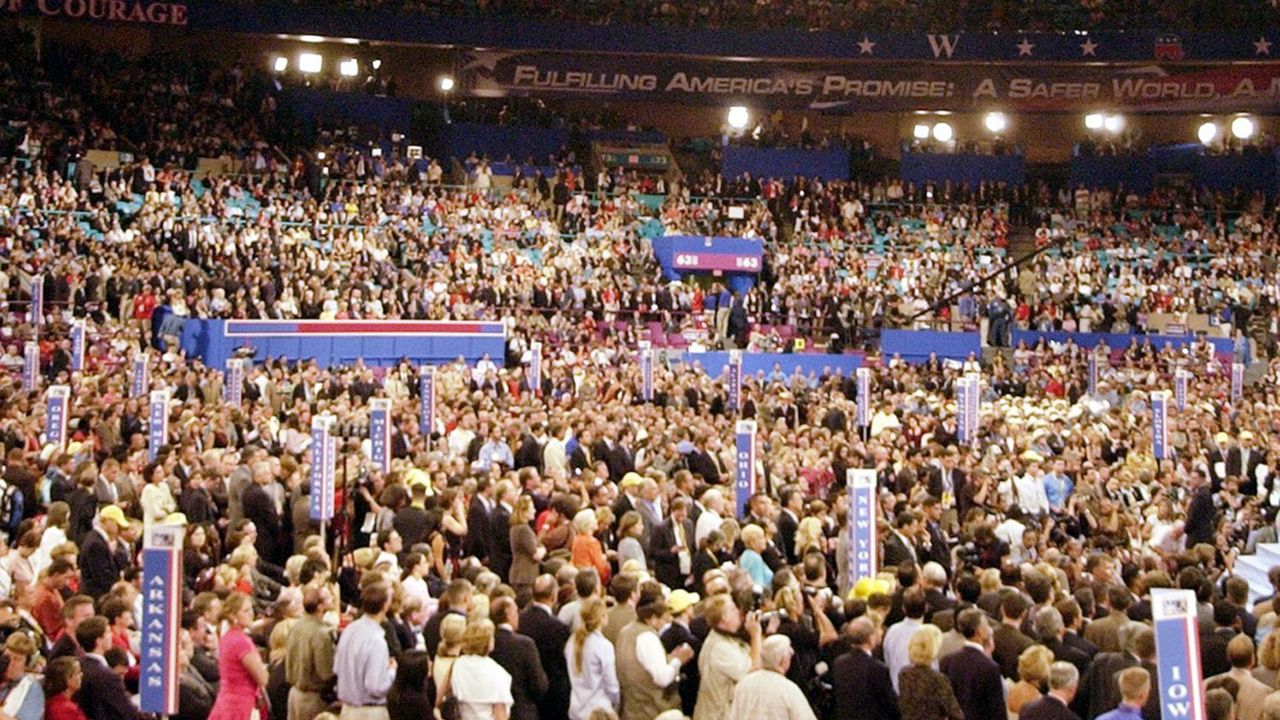 New York City formally submitted its bid Thursday to host the 2024 Democratic National Convention, an event that Mayor Eric Adams said would give the city an economic boost.
But past political conventions in the city have not always gone smoothly.
Madison Square Garden hosted its first political convention in 1924 – in one of the garden's former locations, on Madison Square, where New York Governor Alfred E. Smith was not nominated as a Democrat.
The current garden hosted the 1976 and 1980 DNCs, both of which saw Jimmy Carter win the nomination. The Democrats came to New York again in 1992, where they named Bill Clinton the nominee.
Only once has New York hosted Republicans — in 2004, when Democrat-turned-Republican Mike Bloomberg rolled out the red carpet.
It was not a particularly popular decision in a predominantly Democratic city where opposition to the Iraq war was boiling over, sparking widespread protests.
Inside Madison Square Garden, the show went off without a hitch.
"I am honored by your support and accept your nomination for President of the United States," Bush said in his acceptance speech.
But it was a different story on the streets, where a massive police mobilization led to clashes with protesters, leaving some bloodied, and culminating in nearly 2,000 arrests.
The police response led to numerous lawsuits, many of which were settled by the city nearly a decade later, agreeing to pay $18 million in damages in 2014.
But Bloomberg said the event was a success that generated hundreds of millions of dollars in economic activity. He played a relatively low-key role at the convention, taking a mid-morning speaking slot on the first day of the convention.