Ash Sutton extends lead with revised approach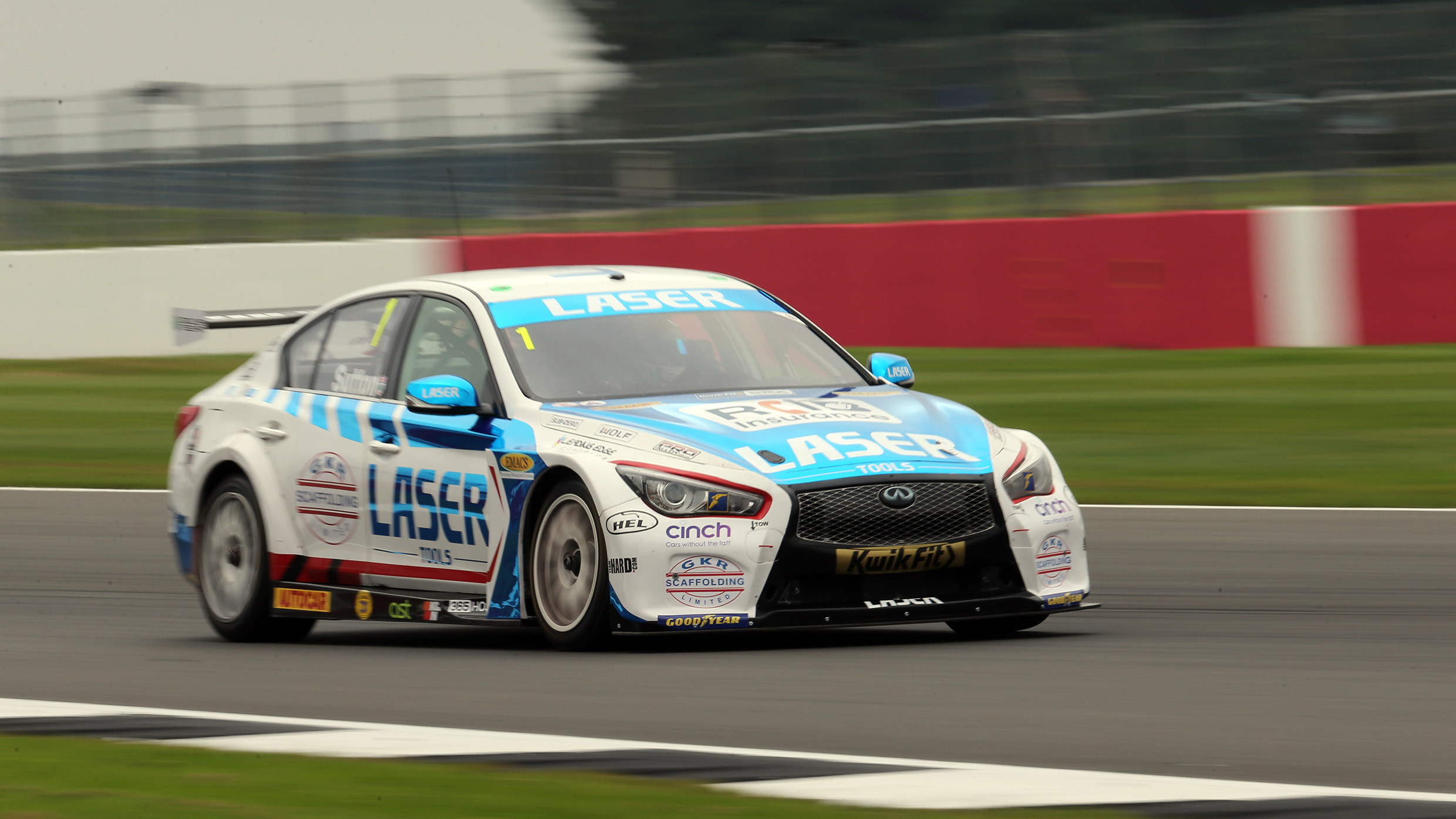 Ash Sutton admitted he "didn't like" his new reserved approach despite extending his lead in the BTCC standings at Silverstone.
Sutton opened up a 36-point advantage throughout the weekend to extend his lead in the standings slightly, with Tom Ingram moving up to second after Jake Hill struggled for pace with weight in qualifying and first race.
Sutton's weekend started with eighth place in qualifying and he went on to take seventh place in race one, where he also scored the fastest lap despite the extra ballast on the car.
The Laser Tools Racing man went on to reach fourth of two after a penalty for Josh Cook pushed him up one place in the final results, then finished the procedure with a podium in race three.
"Even though I don't like it, I have to get it right and collecting points in races 1 and 2 is important to then get a big score in race 3," he said, referring to the change of approach from the start. attack on the track.
"There are times when I have to yell at myself in the car, but it's about counting the numbers rather than the podiums and focusing on scoring what we can. All of our rivals were behind us in this last race, and that helped with the points we lost earlier today.
The series will then head to Donington Park, with Sutton confident of a strong performance on track with the Q50.
"The first time we took the car out of a Donington last year it was mega and the race pace was great," he said. "We've only been speeding things up since then so I'm looking forward to it. "