Batman reveals what Robin means to him – but Robin doesn't want to hear it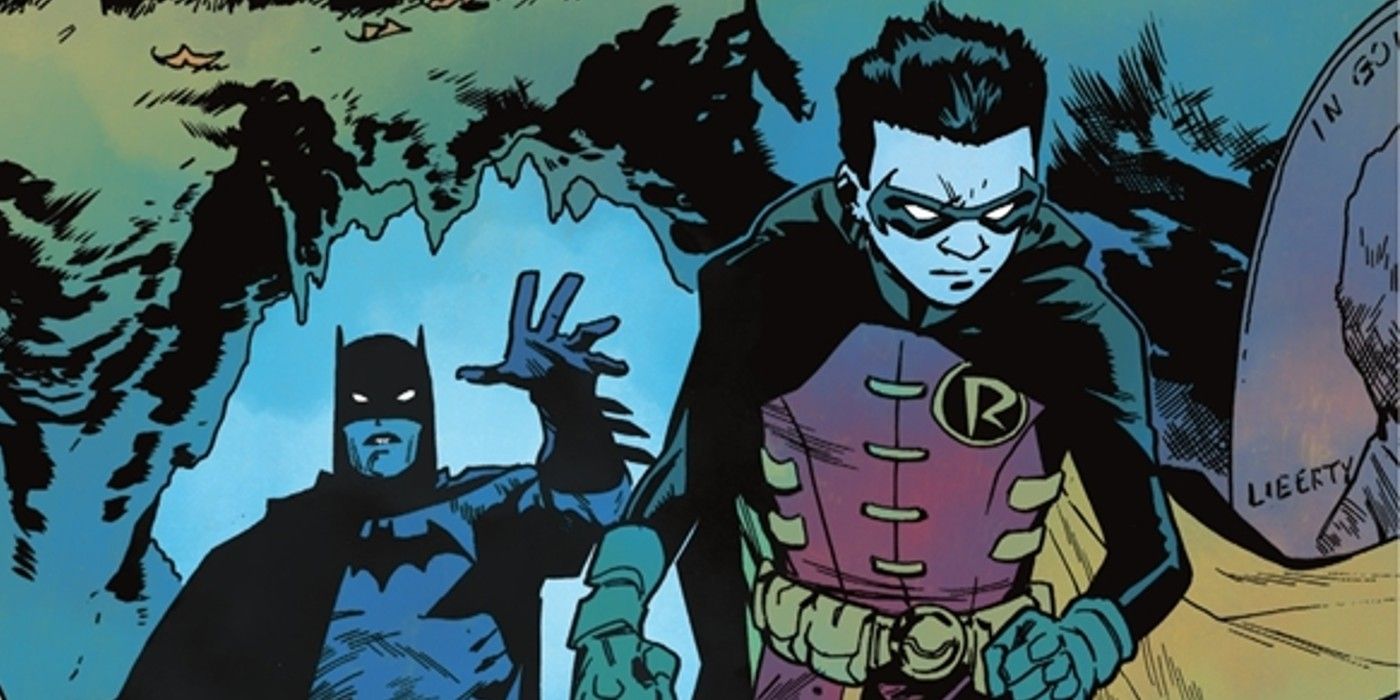 Batman opens up to his son in Batman vs. Robin #1, but an angry Damian Wayne doesn't listen to his father's words of love and affection.
Batman Tries To Remind Damian Wayne That He's The Best Son A Father Could Ask For batman versus robin #1, but the vengeful Robin isn't ready to listen.
The issue sees Batman and a resurrected Alfred Pennyworth facing what appears to be a mind-controlled Damian Wayne in the Batcave. During an aggressive fight, Damian berates his father and uses the magic of Timothy Hunter and Jakeem Thunder to animate the obstacles around the Batcave. As he uses an enchanted Robin costume to defeat Batman, he fumes that he has begun to despite Bruce: "I learned to hate you like you hate me. You left me alone. You rejected me. Why? Because I have Al Ghul blood running through my veins. Because I don't like to take orders. Because you blame me for Alfred's death.
RELATED: DC Is Bringing Back a Major Batman Villain in a Surprising Way
The fight ends with Damian confronting his father on a cliff and insinuating that he once thought there was a way to be the son Bruce wanted. Bruce attempts to tell Damian that he already has is that son, but Robin doesn't hear him – and instead pulls out a gun and shoots Batman, knocking him off a cliff.
Damian Wayne's Troubled Anxiety
Since his modern debut in Grant Morrison's 2006 story "Batman and Son," Damian Wayne has struggled with feelings of inadequacy. Originally raised by Talia al Ghul and her League of Assassins, Damian came to Gotham at a young age, aggressively confronted his father, and immediately attempted to usurp the role of Robin from Tim Drake.
While Damian would eventually mellow and mature, his initial willingness to kill put him at odds with Batman and was a major point of contention between the two. For the past few years, Damian has put his murderous past aside, but still struggles with the judging Bruce. Following the death of Alfred in Batman #75, the young Boy Wonder left Gotham on a mission of self-discovery, blaming himself for the demise of the beloved butler and feeling that Bruce blamed him as well. His recent actions in batman versus robin #1 seems to be the result of Devil Nezha aggravating his worst inclinations.
Batman vs. Robin #1 is written by Mark Waid, illustrated by Mahmud Asrar, colored by Jordie Bellaire, lettered by Steve Wands, and features main cover art by Asrar & Nathan Fairbairn. Joshua Middleton, Alex Lozano, Jason Fabok & Brad Anderson, Lucio Parrillo, Bryan Hitch & Anderson, David Rapoza and Steve Beach provide variant covers. The issue is on sale now from DC.
Source: CC