Black History Lived | Columnists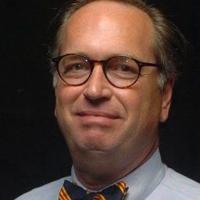 He's one of the wisest people I've ever met, and he's more than generous with his time and ideas. I really enjoy his company.
When he speaks, I always try to listen because, without fail, I always walk away knowing much more than when I arrived. That's partly because he's pushing 90 but missing nothing; some are because he is a historian who seems to remember everything he ever learned and can still recite a long passage about the Diaspora that he memorized in 11th grade. Add to that that he's African American, and his upbringing and experiences reveal a valuable perspective that's increasingly rare.
But in this call he was troubled. He was very proud of a local television station's segments on black history throughout the month, but was disappointed by the omission of information that could have been included. Like Carver High School – the old one on Lake Street – from which he graduated in 1952, and which he credits with providing him with a foundation that led him to earn degrees from Alabama State University and from Ball State, where he was the first person of color to earn a doctorate and embark on a 45-year career as an educator, author, motivational speaker and international education consultant.
Dr. Brown does not discuss black history as a program or field of study. He lived black history, from growing up in a 1930s cotton field to helping calm a distraught student body at Ball State after the assassination of Dr. Martin Luther King, and working as an educator through desegregation. and beyond. And he has spent a working life sharing the values ​​and critical thinking skills he learned from his parents, his beloved teachers at Carver High School, and decades of learning and teaching in schools and universities in several states.