Chris Wallis returns to Hyundai for the 2022 campaign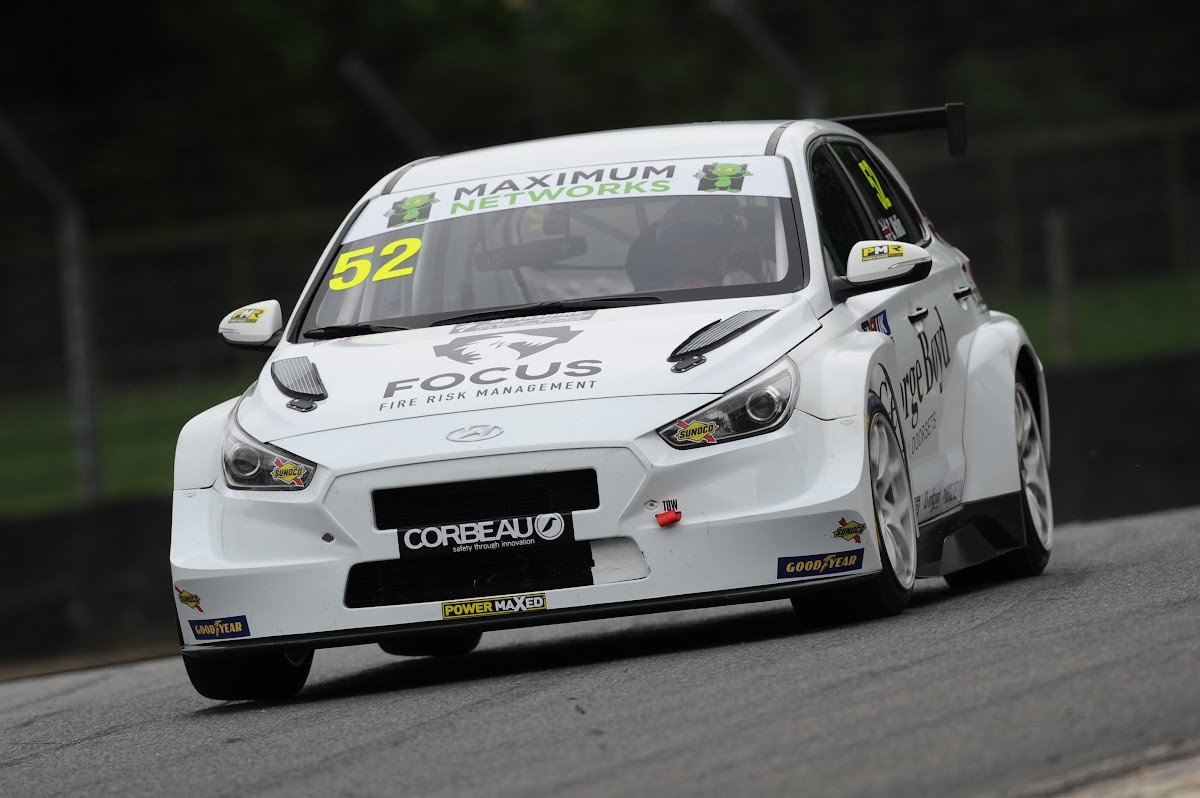 Chris Willis will return to the TCR UK series for a full year in 2022 after signing a deal to partner with Power Maxed Racing.
Wallis has been involved with the team for several years in the Focus Cup, VW Racing Cup and TCR UK, where he contested the Brands Hatch meeting last year in his Hyundai i30 N TCR.
An unfortunate incident last year forced Wallis to change his plans for the remainder of the campaign and with the i30 now fully rebuilt he will now return to the grid as the latest member of PMR's multi-car lineup alongside Cupra pair Russell Joyce and Callum Newsham.
"Having returned to racing in 2020 at the wheel of the Power Maxed Focus, it was great to agree a continued association with the team for 2021 in the VW Cup and TCR UK Championship," he said.
"Unfortunately due to a big crash mid-season plans changed and I started looking to build a program for 2022 in TCR UK. For me the relationship between team and teammates is really important, and I feel lucky to be part of the PMR brand again for this season, their professionalism and ability cannot be questioned, and I am confident that they will provide me with a car capable of delivering good results.
"The 2022 TCR UK series is going to be an impressive championship and with the support of 'eorge Boyd Commercial Doorsets and my own 'Focus Brand' I look forward to the challenges it brings. I'm going to have to dig deep, j 'm sure, but I'm convinced that I have the support and the right people around me to give my best.
TCR UK – 2022 entry list (March 25):
Lewis Kent – ​​Essex & Kent Motorsport – Hyundai Veloster N TCR
Bradley Kent – ​​Essex & Kent Motorsport – Hyundai i30 N TCR
Scott Sumpton – Essex & Kent Motorsport – Hyundai i30 N TCR
Jessica Hawkins – FastR – Cupra Leon TCR
Jamie Tonks – FastR – Cupra Leon TCR
Bruce Winfield – Area Motorsport – Cupra Leon TCR
Matthew Wilson – JW Bird Motorsport – Cupra León Competición TCR
Rob Butler – JW Bird Motorsport – Volkswagen Golf GTi TCR
Alex Ley – Daniel James Motorsport – Hyundai i30 N TCR
Brad Hutchison – MPH Motorsport – Audi RS 3 LMS
Hugo Cook – Simpson Motorsport – Audi RS 3 LMS
Ant Whorton-Eales – JamSport – Subaru WRX STI TCR
Simon Tomlinson – JamSport – Cupra Leon TCR
Mark Havers – T4 Motorsport – Cupra Leon TCR
Russell Joyce – Power Maxed Racing – Cupra Leon TCR
Chris Wallis – Power Maxed Racing – Hyundai i30 N TCR
Callum Newsham – Power Maxed Racing – Cupra Leon TCR
Steve Gales – TBC – Volkswagen Golf GTi TCR
Isaac Smith – Race Car Consultants – Volkswagen Golf GTi TCR