Cornwall River Institute road trip a success for MPS Stingers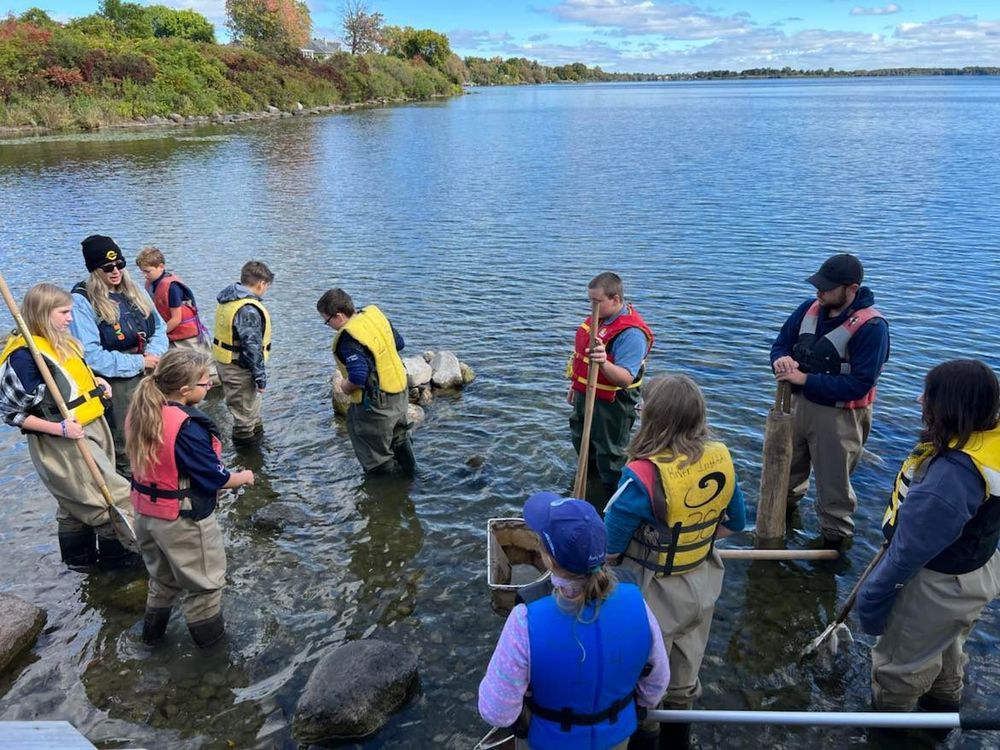 Content of the article
A local school thanks the River Institute for helping to make a recent class trip to Cornwall a big, small success.
Content of the article
Grade 6 students at Morrisburg Public School had a great time searching for tiny invertebrates in the St. Lawrence River, then hoisting themselves out of the water to the lab for analysis.
"The students loved categorizing what they found," said Sarah Barclay, a teacher at MPS, home of the Stingers.
Barclay said the school "really appreciates" all the staff at the River Institute have done to welcome and teach children, the kind of road trip and experience that has been mostly unavailable for the past two years due to of the pandemic.
Teaching children, of course, is one of the main aims of the River Institute, and last summer in South Lancaster it teamed up for the first Invertebrate Survey Workshop, a free event that allowed participants to interpret dozens of tiny animals without backbones. .
Content of the article
The Institute provides educational experiences that motivate, encourage and inspire young people people to pursue learning opportunities in science, technology, engineering, and math (STEM) fields; it connects students of all ages with scientists, in research and monitoring.
It was a challenge during the pandemic. In a way to help deal with the unpredictability of in-person events over the past two years, the education team developed online programming for students and teachers to enjoy from the comfort of their home or classroom; OutsideIN programming offers both Teams virtual workshops and downloadable content for all skill levels.
Since 1997, the camps of the St. Lawrence River Institute of Environmental Sciences have offered local youth the opportunity to explore nature. It has camps for 6-15 year olds, inspire participants to learn about science and the natural environment in a hands-on way.
Content of the article
And, the East The Ontario Children's Water Festival is a bilingual, full-day environmental education program designed to complement the Ontario curriculum. The goal of the program is to educate young people about the value of water through fun and engaging hands-on stations.
It's a very busy time of year for the River Institute — and it won't be slowing down any time soon. It was announced in a press release on Wednesday that it will host the 29th annual river symposium on October 26-27 and that, to encourage participation and access, it plans to host an in-person day on October 26. at the Ramada Inn, which will also be broadcast live to virtual audiences.
There will also be a virtual day on October 27.
This year's theme is "Ways of Knowing". Through presentations and discussions, insights and inspiration will be delivered by a variety of voices, including those of Indigenous knowledge holders, artists, scientists and community members.
Jérôme Marty and Jean-Louis Courteau were announced as keynote speakers, with the title of their combined talk being "Learning from Under the Surface".
To register, visit the River Symposium website, https://riversymposium.riverinstitute.ca/2022/registration/