County board hears about draft five-year plan | Other notices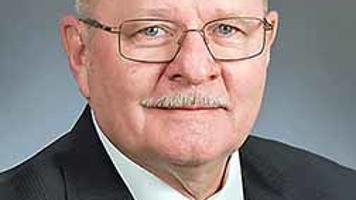 The Aitkin County Township Association held its quarterly meeting this week. They conducted the meeting using a hybrid format of in-person and remote video conferencing. The group met in person in the Aitkin County Commissioners' Meeting Room, with Aitkin County providing video conferencing capability to allow township officials to participate remotely as well.
The large county meeting room allowed for proper spacing for members who attended in person and the video conferencing system went off without a hitch.
Mark Jeffers, Economic Development Coordinator for Aitkin County, presented the county's five-year economic development plan. The plan examines all avenues of the county on measures that can improve the economic health of the region. The objectives include:
• Provide a single point of contact for existing business owners, new business owners and entrepreneurs who identifies all the resources available for the success of their business.
• Enhance the quality of life in Aitkin County by showcasing our vast outdoor recreational resources.
• Improve broadband access to all residents and visitors to Aitkin County to support vibrant communities.
• Attract businesses located outside of Aitkin County.
• Listen to the needs of the community to keep the economic engine running.
The detailed plan was presented to the county council of commissioners at its October 12 meeting. It is currently under review and will ultimately be referred back to the board for final review and implementation.
Do not hesitate to send your comments to your departmental commissioner.
Kirk Peysar, auditor for Aitkin County, briefed the group on the local elections to be held on Tuesday, November 2. Absentee voting and in-person voting are already underway. The Aitkin School District has a ballot pick issue and the Hill City School District will fill two vacancies on the school board.
Aitkin School Superintendent Dan Stifter provided an update on the royalty issue. He can be contacted at 218-927-2115, ext. 3420 for more information.
This week, we finally saw a big frost on pumpkins. This was quite a change from the very pleasant above average temperatures we experienced for most of October.
This is the perfect time of year to participate in outdoor activities. Think about safety and remember that school buses run on weekdays every morning and afternoon. Please obey those flashing lights and stop arm signals.
Dale Lueck (R) is the state representative for District 10B.