Dan Lloyd 'an emotional wreck' after doing the one-two at Croft »TouringCars.Net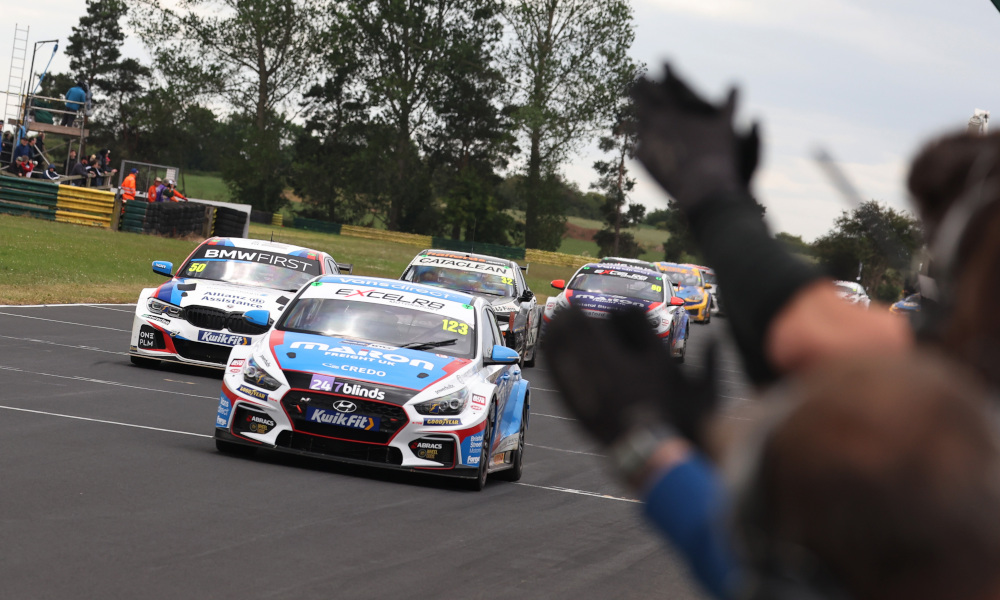 Dan Lloyd says he was an 'emotional wreck' after bouncing back from a crash at Oulton Park just two weeks ago to win the British Touring Car Championship twice at Croft.
Excelr8 Motorsport had already qualified in a solid third place on Saturday, and on race day they did even better, taking the lead early in race one, before hanging on to record a maiden win of the season.
The Yorkshire rider then maintained that winning form in race two with a lights-to-flag win, before claiming 11e in the final reverse-grid race after reversing the maximum number of cars.
– Advertising –
"I'm an emotional wreck, I really am," Lloyd said. "The last two weeks have been hell and yesterday was good enough to come back and put him third on the grid.
"I've only had one win in the BTCC and that was here four years ago, you couldn't write it down!
"We made a big improvement on the car from the first race and that obviously paid off. It was a lot easier to manage at the back.
"I preferred to have my teammate behind me than Colin [Turkington], too. It brought everyone together after the rebuild of the car and I'm closer to them than ever, it's like a big family.
"I just want to say thank you to everyone for all the support. The last two weeks, not just physically, I've been through a lot, but the support has kept me going.
"I came in this weekend thinking I'm going to give it my all. I went over the line, and I think it took half a second to burst into tears, I hit the air so hard that I hurt my back.
Lloyd moved up to eighth in the overall drivers' standings with 131 points, 56 points off the top of the table.