Daniel Soares Puglia Italy Road Trip 2021 | The strategist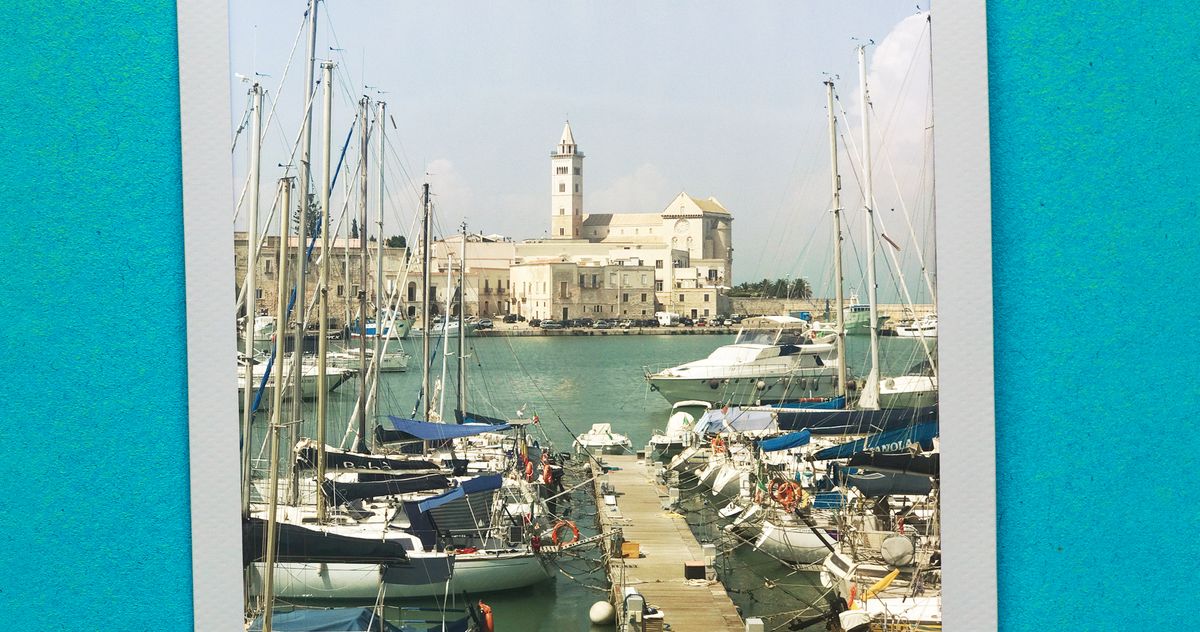 Wake up and drive to Polignano a Mare, an ancient coastal town built into the cliffs. This is essentially the Amalfi of Puglia: cobbled towns overlooking the sea, with beaches sandwiched between cliffs. I like it to be beautiful, but not as ornate and opulent as Amalfi or Capri. It feels classy without the expense. Head first to Land of San Vito (70044 Polignano a Mare), a winery and orchard belonging to the di Napoli family ten minutes from the city. Francesco, the father, worked in Benetton but then he sold his shares and opened this farm. Take a walk in the park with his sons, Giaccomo and Giovanni, these two very handsome Italian men, and taste the olive oil, the wine, and eat that black carrot jam they make so delicious. Giaccomo will pluck a fig from a tree and you will eat it and fall in love with life. You will see a 1,600 year old olive tree and you will see tomatoes literally drying in the Apulian sun. You're going to want to spend as much time there as possible, but you also want to be on time to watch the sunset from Polignano proper.
For the sunset in town, head to Balconata sul Mare (Vico Gualdella, Polignano a Mare), a spectacular vantage point in the old town, or Bar Clipper (Via Conversano, 30), which overlooks the water. It could be a good night to go to a disco. My cousin Gabriele loves Le Palme at Coccaro Beach (Contrada Pantanelli, 72, Capitolo), which is back in Fasano, about a 15 minute drive away.
Once you're sweaty and tired of dancing, eat more grilled octopus. Head to Pescaria (Piazza Aldo Moro, 6/8), which is actually back in Polignano a Mare, but definitely worth it: like three euros. Stroll through town, then grab a panzerotti, Apulian's quintessential dessert, at one of the millions of places on this street, Via S. Vito. Now is when you think about yourself I could move here and not go back to New York. This is when you know the trip is good.