Fricker, Pruitt win; road tax enjoys smooth driving –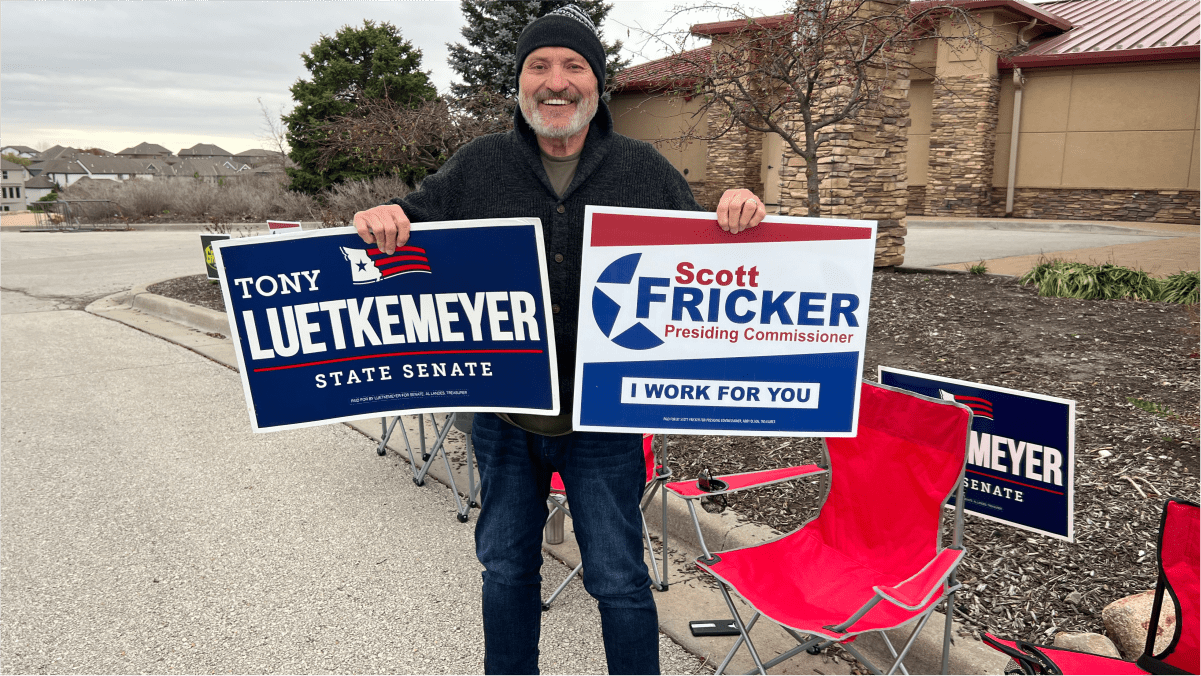 DEMOCRATS VICTORIOUS IN CONTESTED STATE REPRESENTATION RACES IN PLATTE COUNTY
Two Republicans won contested races for Platte County government vacancies in Tuesday's election, but Democrats fared better in two contested state representative races in the county, while an incumbent Republican senator was re-elected.
As for the county ballot question, it was an easy winner, as a quarter-cent sales tax for roads garnered more than 71% approval, with 28,759 in favor to just 11,471 against. . The quarter cent is a 3/8th cent sales tax reduction for roads that has been in place for 20 years. The tax has a sunset of 10 years.
Voter turnout in Platte County was 62%, about 9% lower than local election officials had expected.
Winning contested county races were Scott Fricker, Republican candidate for presiding county commissioner, and jera pruitRepublican candidate for clerk.
Fricker defeated Democrat John DeFoor by a margin of 55% to 45%, with 22,267 votes for Fricker to 18,254 for DeFoor.
Pruitt edged out Democratic candidate Rebecca Nafzinger by a similar margin. Pruitt totaled 54.49% to Nafzinger's 45.51%. Pruit received 21,984 votes to Nafzinger's 18,364.
Fricker will replace Ron Schieber, who did not seek re-election as commission chairman after serving two terms. Fricker's term will officially begin Jan. 1.
Reached late Tuesday night, Fricker said winning "feels good, it always feels good when you win, especially when you do it the right way." Fricker added that he and his followers had the "right message and stayed positive…(and) weren't distracted from the main message."
DeFoor said the campaign was "a learning experience unlike anything I've ever done." In a phone interview on Tuesday night, the Democratic candidate said he felt like he had a good run that was "pretty close…to go from an unknown to 18,000 votes is kind of fine," he said and added, "I think we did what we could do, but it (Platte County) is still pretty Republican.
When her term begins Jan. 1, Pruitt will replace Nancy Armstrong as county clerk. Armstrong did not seek re-election this year after serving two terms as clerk.
State Senator Tony Lütkemeyer, who represents the 34th Senate district serving Platte and Buchanan counties, was re-elected. He won the Platte County portion of the vote 55-45%, with 22,462 votes for Luetkemeyer and 18,300 for his Democratic opponent Sarah Shorter.
Luetkemeyer ran stronger in Buchanan County, as he won district-wide with 59 percent to Shorter's 41 percent.
In a phone call with The Landmark late Tuesday night, Luetkemeyer said he was "super thrilled" voters in Platte and Buchanan counties returned him to the state Senate.
In the race for state representation in District 12 serving the Parkville and Riverside areas, the Democrat Jaime Johnson of Kansas City beat Tom Hutsler of Parkville. Johnson finished with 52% of the vote to Hutsler's 48%, with 7,371 votes for Johnson to Hutsler's 6,772.
In State Representative District 14, the incumbent Democrat Ashley Auna of Kansas City beat Republican challenger Eric Holmes of Kansas City 53% to 47%. Aune had 7,841 votes to Holmes' 6,898.
As for the race for Congress, voters in Platte County backed Sam Graves in his successful run for re-election in the Sixth Precinct. Graves won more than 54% of the vote in Platte County to 43% for his Democratic opponent, Henry Martin. District-wide, Graves carried 70 percent to just 27 percent for Martin.
Platte County voters backed Eric Schmitt, Republican, in his successful run for U.S. Senator, but not by a wide margin. Schmitt won the race easily statewide, but won Platte County only 49% to 48% over Democrat Trudy Busch Valentine. Schmitt had 20,264 votes in Platte to 19,862 for Valentine.