From the grandstand | Chargers Talk First Road Trip and Final Preseason Game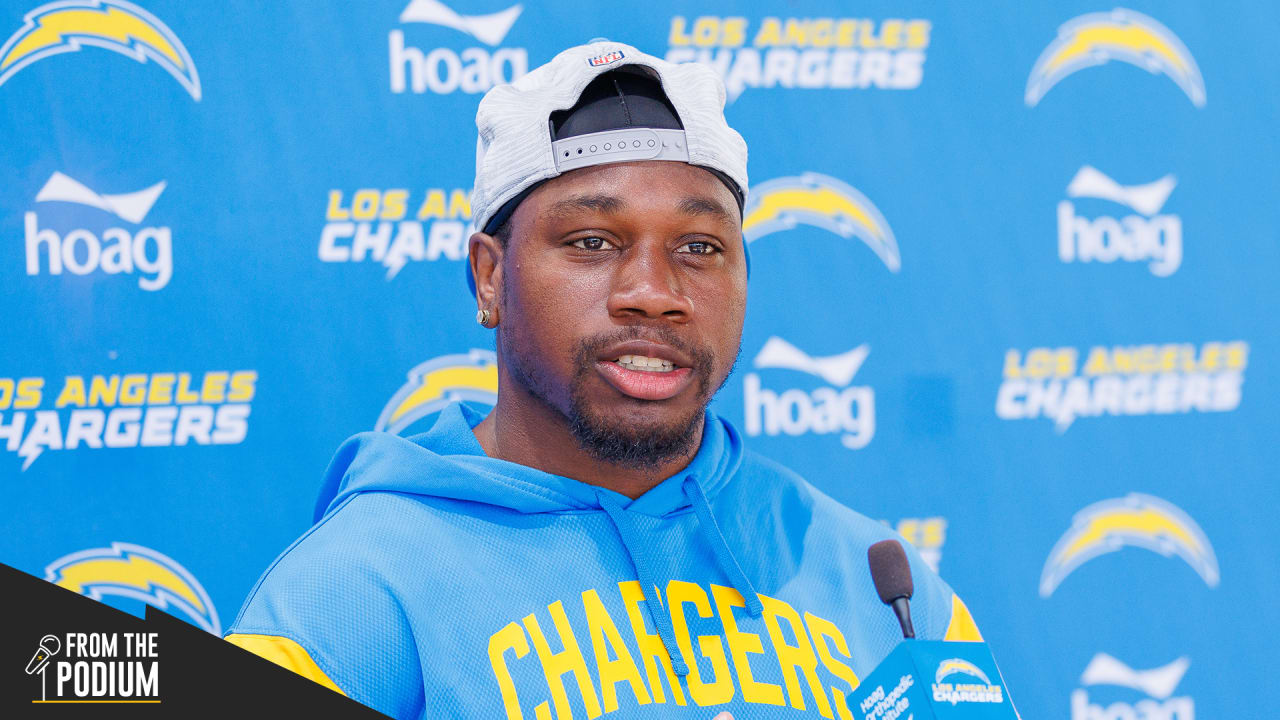 Below are three takeaways from the podium sessions ahead of Wednesday's practice:
The Chargers prepare for the first road trip of the season
After a long training camp, two joint practices and a pair of preseason games, the Chargers are closing in on Week 1.
Before that happens, the Bolts will travel to New Orleans to face the Saints in their final game of the preseason. This will be a first for the team as it will be their first road trip this season.
"It's a unique experience. It's tough for the kids," receiver DeAndre Carter said. "It's an opportunity for the young guys to put their best foot forward, to try and put some good tape out there."
"We're focused on this game and then we have an extra week next week to prepare for the Raiders," Carter added later.
Not only will this be their first time on the road, but it's also a short week, as they have one less preparation day compared to the previous two games.
Linebacker Troy Reeder sees this as a positive because it can be used as a chance to pass from the past.
"Sometimes I like those short weeks because it allows you to put what happened in the past, in the past and move on," Reeder said.
"We're just excited to travel and hit the road together," he added.
Friday will be the last chance for many players to make a final live impression. Facing a good opponent is something that Chargers head coach Brandon Staley says will be a good challenge for his team.
"It's our first road game as a team, so you add that element to it," Staley said. "Going against a good team like New Orleans, it's going to be a good game for our guys."