Gabriele Tarquini: "I am not yet retiring"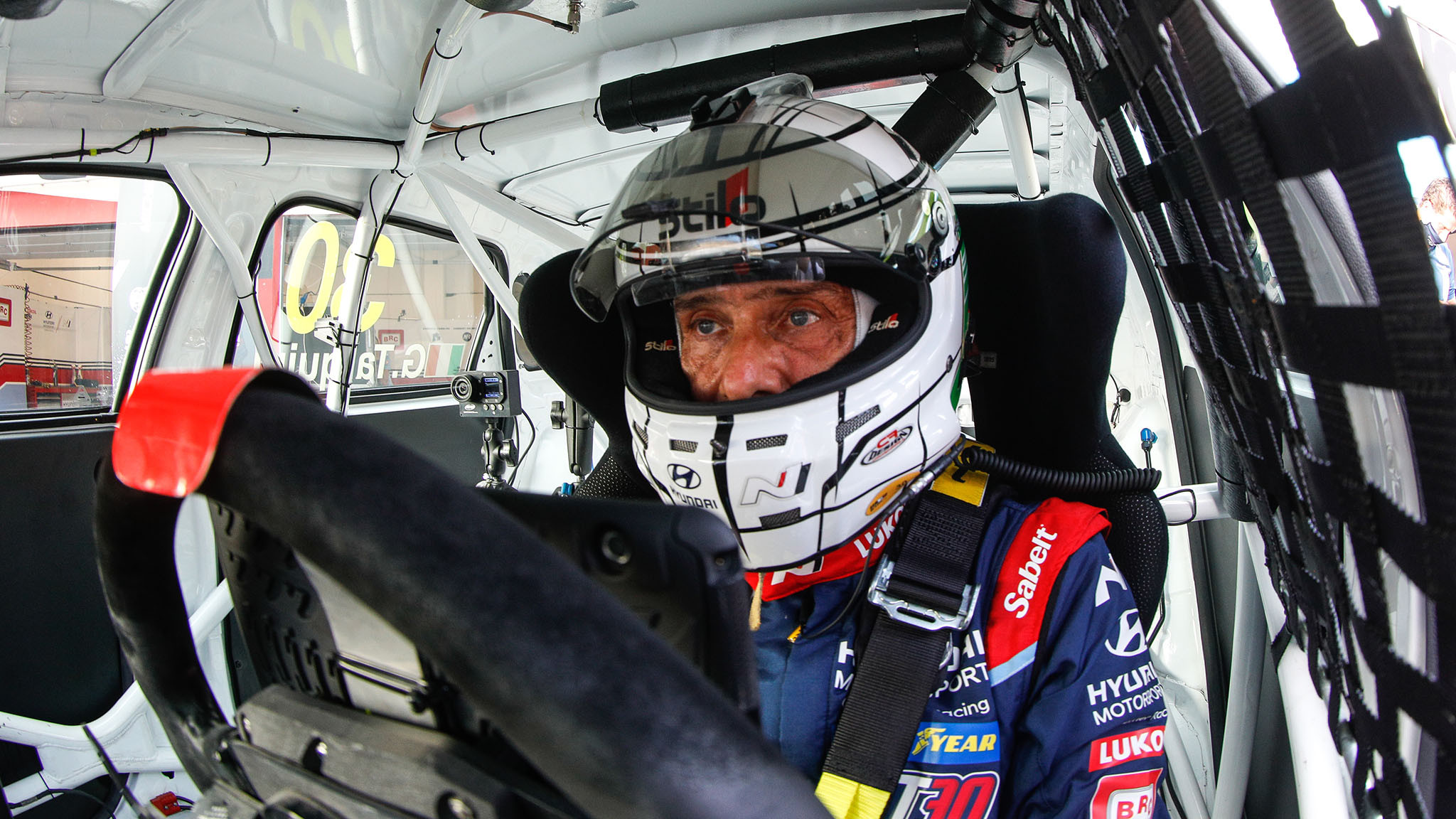 [ad_1]

Gabriele Tarquini returns with BRC Motorsport for his 17th season at the top of world touring car racing, driving a new Hyundai Elantra N for the Italian team in WTCR.
Despite his vast experience, the 59-year-old has no plans to retire from the race as he offers to add another title to his impressive resume.
The Italian won two world titles, in 2009 in WTCC and the very first WTCR in 2018, but had a difficult year last season – with his results marred by Hyundai's problems with the series BoP.
"Last year was tough but I still thought it was important to be back this season," Tarquini told TouringCarTimes. "We have a new car and I would love to see it grow and become a competitive car."
During the preliminary tests at Vallelunga, Tarquini got a good impression of his new machine – which replaces the i30 N TCR in the series this year.
"The car looks good and it's quite large compared to the i30 because of the length and also the wheelbase, but you don't feel it behind the wheel," said the Italian. "During the tests the car felt great, although we still have to do more with it."
The season kicks off on the 25-kilometer Nordschleife, a track that Tarquini says won't allow BRC to get the most out of the new Elantra N for its series debut, with the Italian expecting a tough first lap.
"The Nordschleife is not the best, it's long and complicated, and it's a tough track," he said. "I don't use a simulator so it's hard to learn the turns. It will be a difficult weekend for us. "
[ad_2]