Hands down, not even close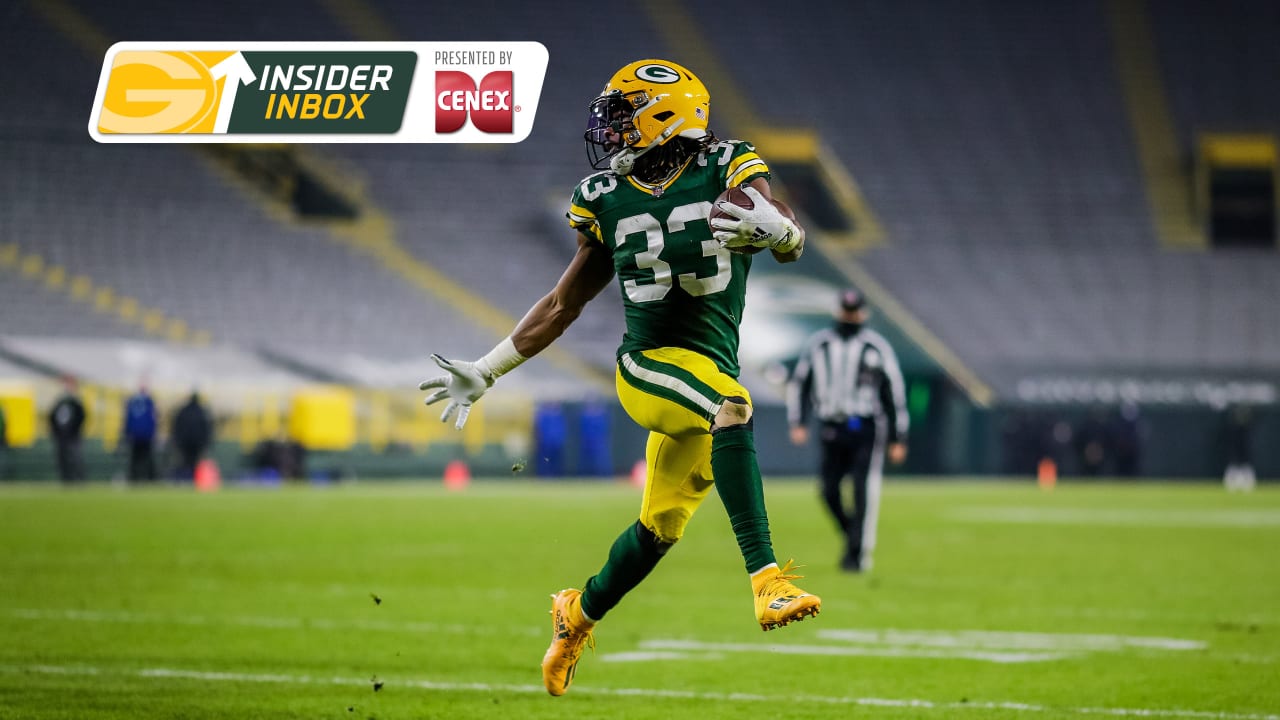 I build software for a living and the tool I use to generate random and fictitious data produced a web domain name today "hodkiewiczkulas.com". What should I get out of it? Is Wes okay?
I guess you'll have to wait until Monday to find out.
Mike, you said game days were your longest nights. Do you write pre-kickoff content to get a head start on your stories, or wait to see how the game plays out? What about the days of your journal when there was a hard deadline?
In this job, I blog the entire game live, so there is no head start on post-game stories. Back in my days working in newspapers, with a tight deadline, I was always pre-writing some of the factual details of the story and leaving holes in the comments. Either way, my mind is always restless during the game about how I'm going to organize my thoughts after the game. In some ways, the live blog helps me do that.
Bob from Port St. Lucie, Florida
Mike, so you come in at 9am but the inbox is mailed everyday around 8:30 am. Who then does the actual publication?
The column ends either / or, and sometimes with another Q / A added early in the morning when I wake up, depending. The intern takes care of the assignment.
What do you think has been the biggest blow the Packers have made this offseason?
It's easy. Re-sign Aaron Jones. Hands down, not even close.
Joe from Sun City West, AZ
Hello Spoff. Referring to Edward's question in SD about how the "Miracle in the Meadowlands" helped keep the pack out of the '78 playoffs, my question is whether LeSean McCoy's "Miracle at the Meadowlands II "(as it's called) on December 19, 2010, help the 2010 Pack advance to the playoffs? Did the Giants hold the tiebreaker with the Pack before this game?
First off, it was Desean Jackson, not McCoy, and Tom Coughlin's Clipboard was the co-star of this show. As to whether the game helped the Packers advance to the playoffs, absolutely. What he did, combined with Tampa Bay's overtime loss to Detroit almost at the same time, put Green Bay in control of the final wild card. The Packers lost later that night in New England with Matt Flynn in QB, but got on the plane knowing two more wins and they were in it, needing no more help. Where it gets a little misleading is when people claim that the Packers either needed Miracle II to happen or they didn't get into it. To that, I say it's complicated, because the last two weeks in Philly could have gone differently (or not) without the East stalled, so we don't really know.
There have been several times that you or Wes have answered a question about choosing a player in breakout or most improved. Was there a case where the most improved player was not also considered a breakout player? Like a time when one of the best and most established players would come back to training camp and have a noticeably different level about him?
Gregory from Waterford, MI
Hi II, remind me again, did Aaron Rodgers reveal what he found in his technique that was lacking in last season?
He finally revealed on Pat McAfee's show days after the loss in the NFC title game that his 2010 film session revealed how much he used to get stuck in his hitch at the top of its drop-back. Playing due to knee and leg injuries in previous years, he had moved away from it, shifting / sinking less weight. That's why he devoted himself to squatting in the weight room, regaining the strength of his old legs, and he felt that sinking into his hitch again improved his timing and accuracy.
II, regarding the TE position, do you think it is more difficult to teach new TEs how to block or how to execute routes and catch?