Harrison Frazar's run on Monday qualifies for second solo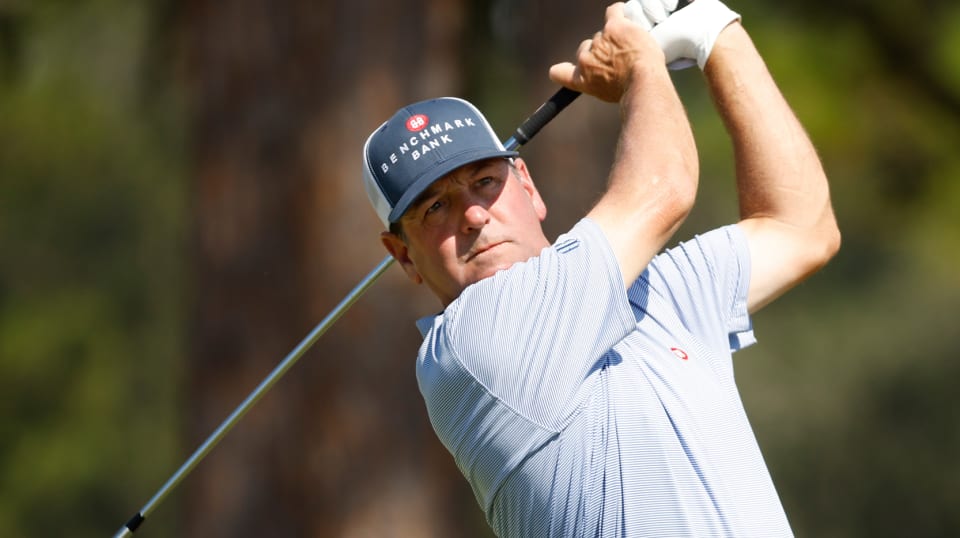 "I don't know what it takes to beat him, I never could," Frazar said. "As good as he putts the ball and as good as he is around the greens, I think he's really, really tough (to beat) when he's playing well and when he has cushion."
Like so many others trying to make a living on PGA TOUR Champions, Frazar has a bit of status due to being a former champion, but he's not high enough on the all-time earning list to be totally exempt. And Monday's qualifying is tough.
Frazar is happy that his second place finish earned him a spot in the field for the SAS Championship, and this is the last event before the start of the Schwab Cup qualifiers. So no more Monday qualifiers this year.
"Yeah, the uncertainty of it all and having to fight every Monday and every Tuesday is not unexpected, it's not unreasonable, it's just, it's stressful," Frazar said. "So now to be able to have a few days to rest and process and really focus on the next week is a relief."
No one shot better this weekend than Frazar. Only Stricker could match it.
"I actually felt really good about my game for about five or six weeks," said Frazar, whose previous best finish this season was a T18 at the Principal Charity Classic. "As long as I've been off, so long to get back into competitive mode, right? So I told people this, that I feel like I'm finally getting to the point where I'm saving strokes during a round of golf instead of throwing them away. I felt like something was happening. I didn't feel like I would honestly argue late on Sunday, but I felt like something good was happening.
Frazar said his game was missing from the tee at Timuquana Country Club, but he was proud of how he overcame the problem.
"I actually drove the ball badly, so I was extremely conservative and very careful off the tees," Frazar said. "I was taking very conservative lines trying to hit short of some bunkers, trying to make sure if I ran something to the right I wasn't going to get blocked.
"So I would tell you the game management is probably what I'm most proud of. And also I feel like I've done a lot of 3's, 4's and 5's and on those greens, as they are, you going to have a lot.
Now onto the SAS Championship, where Frazar finished T12 last season.
"This tour owes me something other than a chance to qualify on Monday, a chance to fight my way through," Frazar said. "And I committed to it. I have an amazing support group back home that gave me the lead to try to do this. You know I'm here, right? But I feel like I still have something to prove.