Here's Walter Röhrl's net worth and the overall cost of his car collection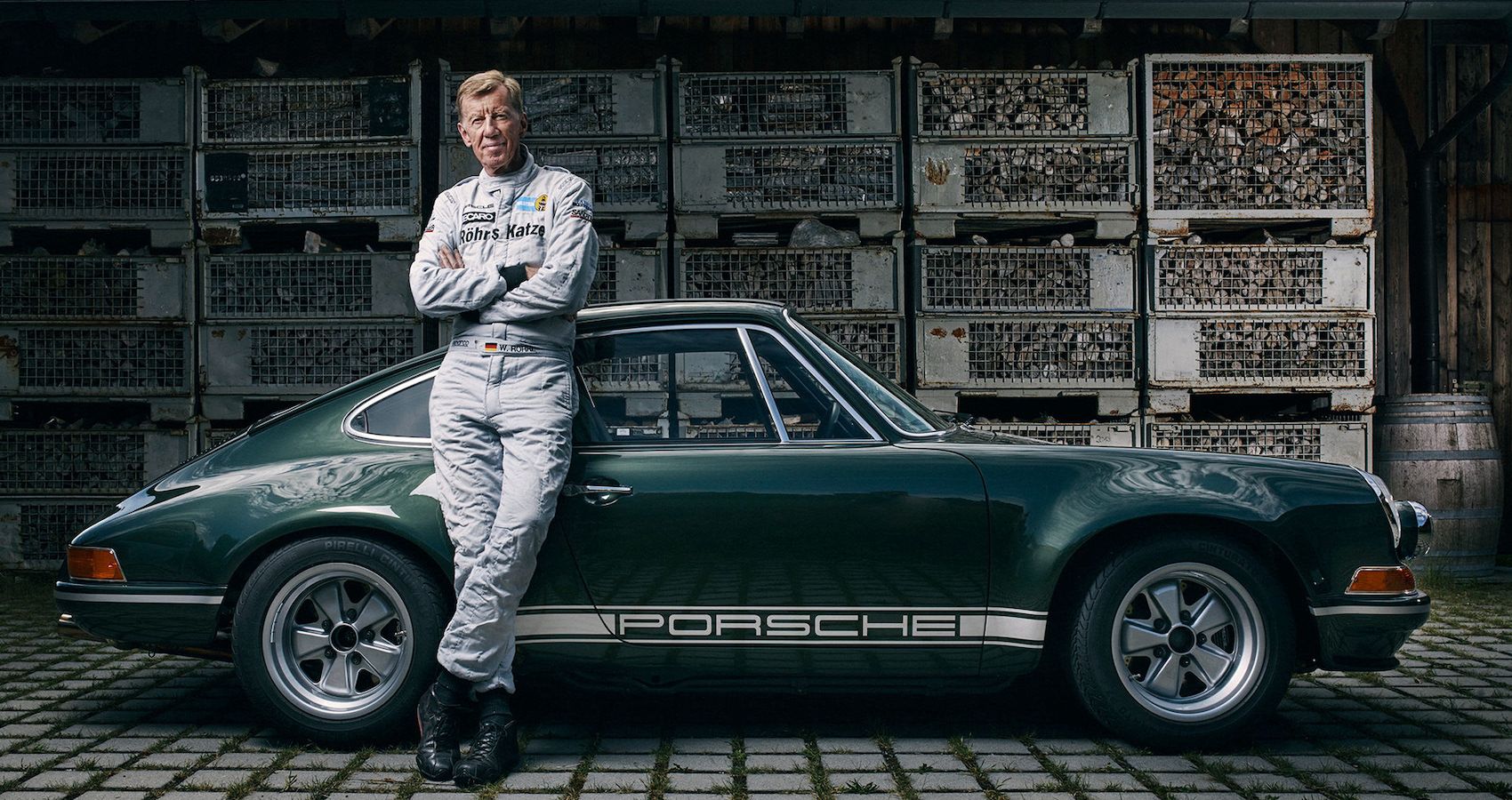 Walter Röhrl is one of the greatest rally drivers of all time. He could win in any car, be it a Ford, Opel, Fiat, Lancia, Audi or Porsche. His ambition has always been to finish first on the podium in the Monte Carlo Rally. He did it four times. Röhrl's brilliance and triumph didn't stop there as he also won the European Championship and he won the World Championship twice. The fact that he won in four different vehicles in Monte Carlo demonstrates his exceptional ability. "When you stand in front of a car in the morning, it's only fast enough if you're afraid to get into it," he once said.
Röhrl is still one of the most fascinating characters in the rally, despite the fact that he is almost 70 years old. Over the course of his career, the former world champion's outspoken approach and obvious alternative views have offended some people, but it's also one of the things that has drawn him to his legions of followers.
Related: Here's Dale Earnhardt Jr.'s Net Worth and Overall Cost of His Car Collection
Walter Röhrl Rise to success
Despite the misfortune that befell him early in his life, Röhrl strove to pursue his career beyond skiing. In a Fiat 850, Röhrl took part in his first rally alongside a friend as the first co-driver. He finished the 1968 Bavarian Rally in second place in terms of time, but a time penalty for missing a checkpoint was significant. Röhrl then participated in other rallies, adopting various rental cars. His friend writes to all the German sports dailies to tell them about the "greatest driver in the world", who deserves a contract. After completing the sixth event on his own, Walter Röhrl was signed by Ford and began driving a Capri.
Two years later, a team of Opel vehicles stole Röhrl from Ford and signed him to compete in the World Rally Championship (WRC) from 1973. He started with the Commodore, then the Ascona and finally the Kadett GT/E. Things did not go well for him at the time, as he was only able to win one WRC race with Opel, despite winning the European Rally Championship in 1974. Rohrl joined the Fiat works team the following year. The Italian team presented him with a Fiat 131 Abarth, which he successfully drove in later rallies.
Related: Here's Lewis Hamilton's Net Worth and Overall Cost of His Car Collection
Walter Röhrl's great honors and victories made him the greatest rally driver of all time
Walter Röhrl's distinguished career in motorsport has earned him the title of "greatest rally driver of all time". He was one of the few drivers to win both world titles in rallying and motor racing. He also won every class and series he entered including TransAm, IMSA, Hill Climb (Pikes Peak) and the German Touring Car Championship. After winning four rallies, finishing second in two others and finishing fifth in Greece, he won his first world championship in 1980. Walter Rohrl, at 33 years and 232 days, was then the youngest world rally champion. Ari Vatanen, who was 29 years and 212 days old when he received the title in 1981, succeeded him the following year.
Röhrl did not have a successful rally season in 1981, but he won his class at the 24 Hours of Le Mans in a Porsche 944 LM that year. In 1982 he was back in an Opel, this time in an Ascona 400 for the works team, and he won the Monte Carlo WRC for the second time, as well as the world championship title. Rohrl won his third Monte Carlo race in 1983, this time driving a Lancia 037 Rally, which he later called the ideal competition car for his driving style. Röhrl finished second in the World Championship that year, just two points ahead of Hannu Mikkola in an Audi, while Lancia won the constructors' championship.
Röhrl took part in the 1984 Monte Carlo Rally in an Audi Quattro A2, winning the race for the third consecutive time and placing fourth overall. It's easy to see why he's nicknamed "The Master of Monte" after his fourth victory in Monte Carlo.
However, his best championship result with the Audi Sport team came in 1985, when he finished third overall. He achieved success as a works driver for Audi Sport in the TransAm and IMSA series in the United States, as well as in the DTM, and he won the Pikes Peak hill climb in 1987. Walter Röhrl participated many other events, including 24-hour races on the Nürburgring. Over time, his relationship with Porsche grew stronger. Walter Röhrl not only helped with the development of several models, but he also set some record lap times on the "Green Hell" and trained pilots on ice through the company school.
Walter Röhrl spends more than 100 days on the road each year, according to Porsche. While three other drivers have won the Monte-Carlo rally as many times as Walter and only two have won it more, only one, Sébastien Ogier, can claim to have won "the Monte" in four different brands. It took three decades to happen.
What is Röhrl's net worth and overall cost of his car collection?
Notably, Röhrl is one of the richest racing car drivers in the world, and he also made the list of notable people born on March 7 as well as the list of richest German celebrities. Walter Rohrl's entire fortune is worth $68,388,602, according to multiple sources.
In the 1980s, he began to participate in the development of Porsche sports cars, starting with the all-wheel-drive Porsche 964 Carrera 4. Since 1993, Walter Röhrl has been the Porsche brand ambassador worldwide. Walter Röhrl has spent his whole life associated with his favorite brand, Porsche. His first car was a 75 horsepower Porsche 356 B Coupé. He skimped and saved to acquire the car without its engine. Röhrl continued to nurture his connection with Porsche even when he worked as a factory driver for Ford, Opel, Fiat, Lancia and Audi, racing in rallies in a privateer 911, for example. In 1981, Porsche assigned a works driver to the double world champion.
In a Porsche 911SC, Röhrl raced in the German Rally Championship during the World Rally Championship race in San Remo. Walter Röhrl has influenced the configuration and technology of Porsche road sports cars to the present day, thanks to his talent as a driver and his ability to explain the driving of the car in a precise and simple way. He, more than anyone, exemplifies the Porsche idea of ​​intelligent performance. He also contributed to the creation of the extreme sports vehicles Porsche 959, Porsche Carrera GT and Porsche 918 Spyder. The Porsche 935, Porsche Carrera GT, Audi A2 Quattro, Audi 90 IMSA and Porsche 911 GT2 are among Walter Röhrl's five craziest cars.