Here's What Gearheads Need To Know About AMG, Mercedes' Performance Division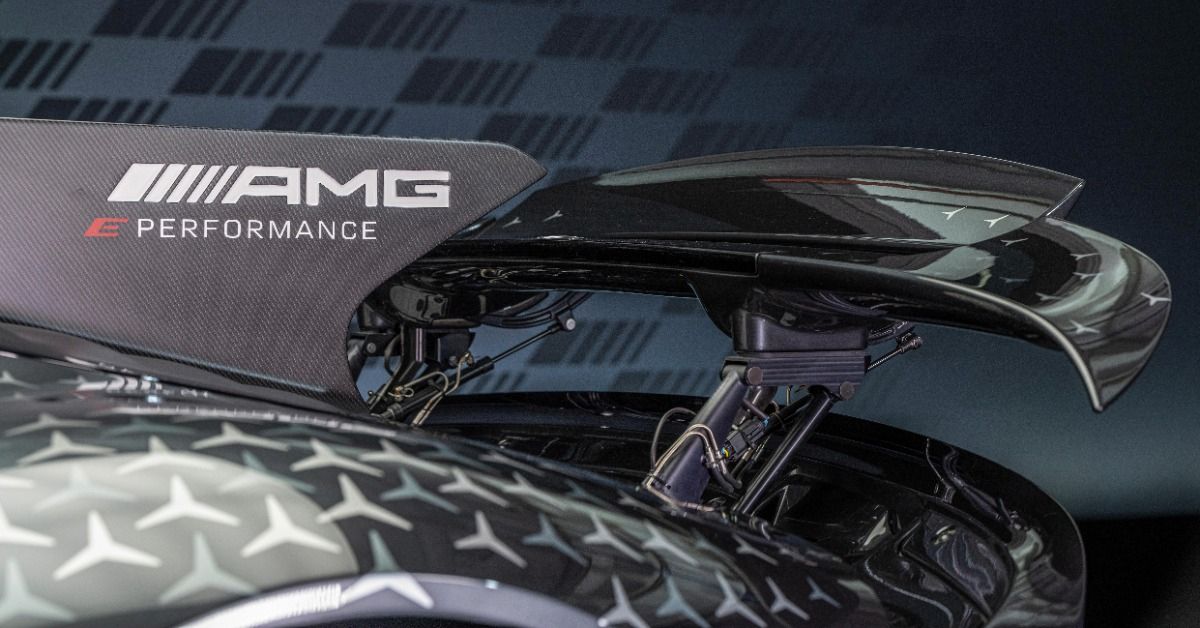 Almost every automaker these days has a performance division that takes their production rides and tweaks them to perfection. BMW M, Nismo, Audi Quattro GmbH, Toyota Gazoo Racing, Hyundai N and Lexus F are just a few of them. But one name that perhaps first comes to mind when thinking of subsidiaries of high performance car brands is Mercedes-AMG.
AMG is perhaps the most famous and sought after badge on the market and for a variety of good reasons. First, as the name suggests, Mercedes-AMG is a division of a well-established German luxury car brand with a long and storied history. Second, AMG itself has an impressive track record spanning 55 years.
For those who may not be familiar with the history of Mercedes-AMG, and of course all fans of this very representation of the pinnacle of Mercedes-Benz models, we tell the story of its birth, growth and of its success today.
RELATED: 10 Things Racing Enthusiasts Should Know About The Mercedes-AMG GT3
The Mercedes-AMG: a partnership between two men and the beginning of a success story
Although many love the Mercedes-AMG, most don't know much about its history. Still, the story is quite interesting. More than 50 years ago, the great passion for motorsport inspired two engineers to start working on an operation.
It was Hans Werner Aufrecht and Erhard Melcher who took forward their vision of a tuning company in Großaspach (hence the name AMG). They started work on the 300 SE racing engine at Daimler-Benz, but soon found themselves putting in overtime work to improve engine performance. It paid off – Manfred Schiek won the 1965 German Touring Car Championship ten times with the refined 300 SE Aufrecht and Melcher engine.
Naturally, when you get credit for helping a big name win a title, you get famous, which happened with Aufrecht and Melcher. They were suddenly recognized as experts in improving the performance of Mercedes-Benz vehicles.
Things went pretty well after this first success. Aufrecht and Melcher left Mercedes-Benz and founded their own engineering company in 1967. They developed such engines that they became the mainstay of private racing teams. Perhaps the most sensational success at the time was the 24 Hours of Spa in 1971 when the AMG Mercedes 300 SEL, a heavyweight luxury saloon, won its class and finished second overall. It launched AMG way up the market ladder.
RELATED: Here's What Makes the Mercedes-AMG E-Class So Special
The rise of Mercedes-AMG as a world-famous performance division
After the success of the late 1960s and early 1970s, business owners began to seek AMG performance for the road. Who wouldn't? After watching the races, one could only wish for a motorsport-inspired car that would facilitate more power, bring impressive dynamic styling and, of course, ensure exclusivity.
Fortunately, AMG provided. The company improved more Mercedes-Benz models every year, even introducing personalization to make the whole offer more luxurious and exclusive. A new workshop and office opened in the late 1970s and the business continued to thrive.
One of the most important milestones of this period was Melcher's development of an independent cylinder head with four valves per cylinder. Additionally, the iconic V8 engine found its way into an E-Class coupe in 1986 and earned the famous nickname "The Hammer". After that, Daimler-Benz and AMG joined forces in racing efforts and motivated the 190 to win around 50 DTM titles in the late 80s and early 90s. The future still looked bright.
Mercedes-AMG continues to grow and amaze us with its achievements
It was in 1990 when Daimler-Benz and AMG signed the cooperation contract. Finally, AMG products were able to use Mercedes-Benz's impressive sales network to reach customers, which significantly boosted not only the number of sales, but also the brand's image. From then on, Mercedes-AMG experienced steady growth, expanding to a third factory opening and a workforce of 400 employees. In 1993, AMG's big star was the Mercedes-Benz C 36 AMG.
Today it is important to know that DaimlerChrysler AG acquired 100% of the shares of AMG in the early 2000s. The new Mercedes-AMG GmbH transformed itself once again, using all resources and global reach from Mercedes-Benz, and has continued to grow over the years. Today, the company employs over 2,000 people at its Affalterbach plant who work to produce high-performance and overall superior Mercedes-Benz variants.
Mercedes-AMG is a subsidiary widely hailed in 2022 for its dedication to providing customers with more excitement and luxury. What started as an engine development shop is now a large company that owns more than 50 optimized Mercedes-Benz variants on offer. Every sedan, coupe, SUV and roadster available from AMG showcases exceptional technical skill, and we can't live without it.
Of course, Mercedes-AMG continues to be committed to motorsport and holds the title of the most successful brand in DTM history. For those unfamiliar with this detail, AMG also offers the Formula 1 Safety Car and the Formula 1 Medical Car.