Honda on maximum compensation weight for Spain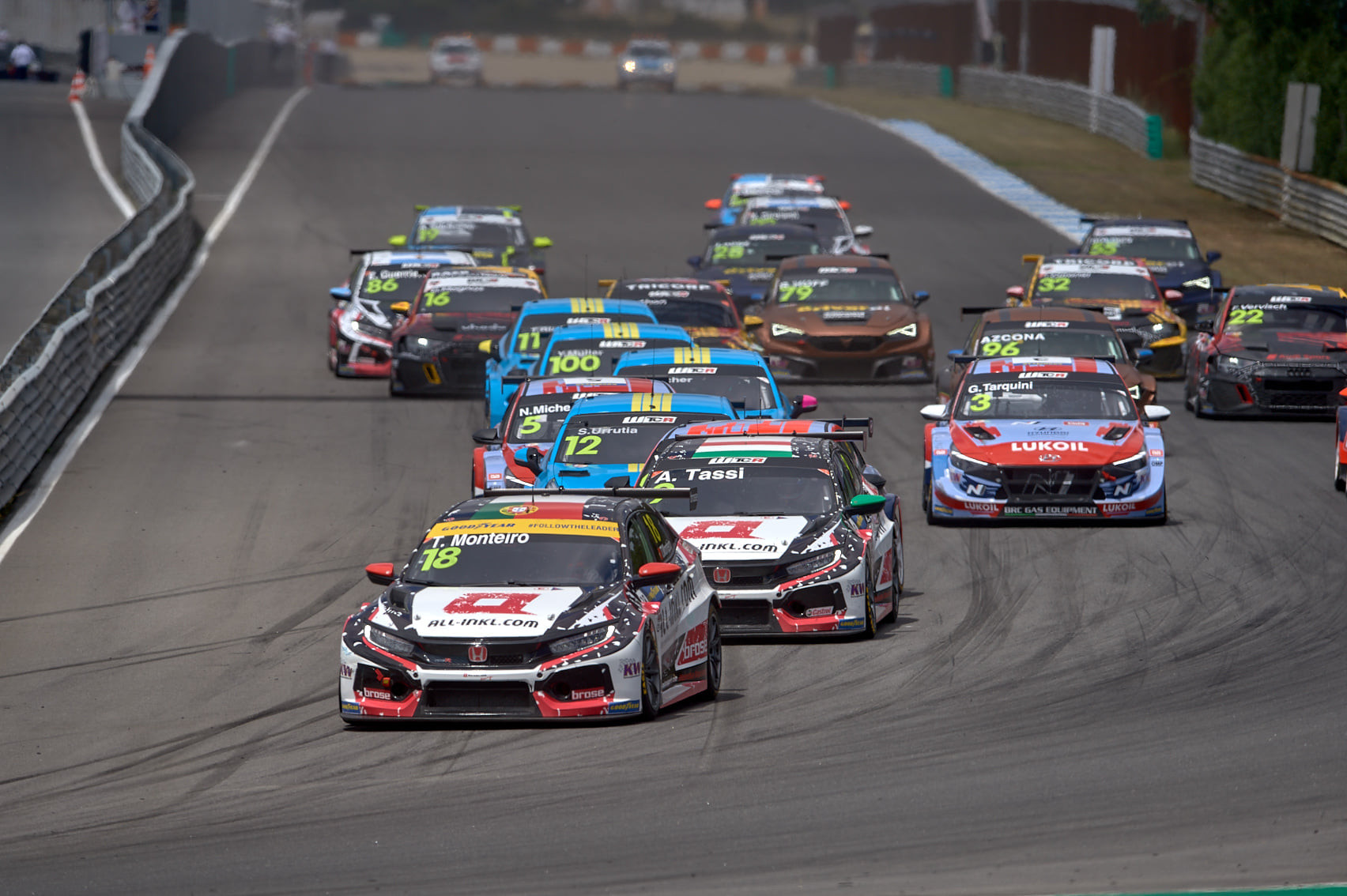 The four Hondas from Münnich Motorsport will have a maximum compensation weight of 60kg for the FIA ​​World Touring Car Cup races at Motorland Aragón next weekend.
The Hyundai Elantras of BRC, Engstler and Target Competition will run with 40kg of compensation weight and the four Lynk & Co 03 TCRs prepared by Cyan Racing will run at 10kg.
The Audis and Cupras will operate without any compensation weight.
Combined with the recent Balance of Performance changes, the Hondas will weigh 70kg more than the first two race weekends at the Nürburgring and Estoril, carrying the most weight of any car on the grid.
The weight difference between the heaviest (Honda) and the lightest (Cupra) car will be 80 kg.
Compensation weights are calculated on the average of the qualifying and race lap times of the two preceding race weekends.
Compensation weight for Motorland Aragón
Audi RS 3 LMS TCR: + 0kg
Cupra Leon Competition: + 0kg
Honda Civic Type-R TCR: + 60kg
Hyundai Elantra N TCR: + 40kg
Lynk & Co 03 TCR: + 10kg
Minimum total weight for Motorland Aragón
Audi RS 3 LMS TCR: 1275kg
Cupra Leon Competition: 1265kg
Honda Civic Type-R TCR: 1345kg
Hyundai Elantra N TCR: 1315kg
Lynk & Co 03 TCR: 1335kg