Jake Hill happy with qualifying pace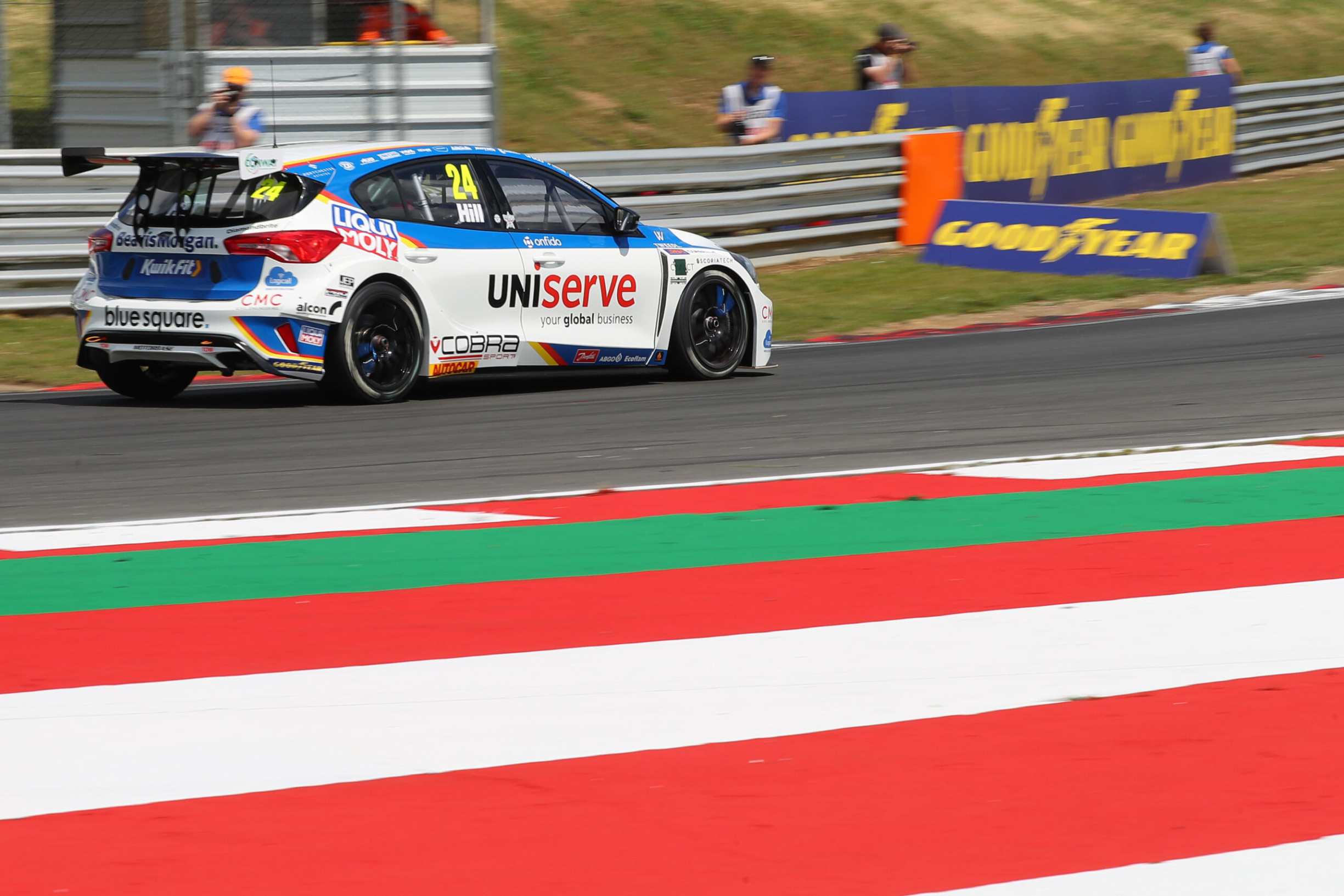 Jake Hill remained thrilled with his pace despite maximum ballast after taking seventh place on the grid for the second BTCC meeting of the season at Snetterton.
With maximum weekend ballast in his Ford Focus, Hill found himself on the back foot after initial testing when a lug nut problem limited his run on the track.
Able to complete a more meaningful running FP2, Hill successfully completed the first leg of the two-part qualifying session before recording the eighth fastest time – well ahead of his closest rivals in points.
Hill would then be promoted to seventh after the session when Gordon Shedden was excluded from the results.
"It was a good day for me and for the whole team," he said. "Ollie and I qualified together in sixth and seventh for MB Motorsport, and Sam and Jess did well in the Motorbase cars. The car performed well with the weight on board, and even more so considering that we lost most of the FP1 due to a lug nut issue.
"We did better than a lot of the other guys with weight and it's good for the championship for me to see people like Josh, Ash and Jason lower in order. We're in the game and if we can do it safely in the first round I'm confident we can have another great day tomorrow.