Lynk & Co 03+ Cyan is a sports sedan inspired by racing cars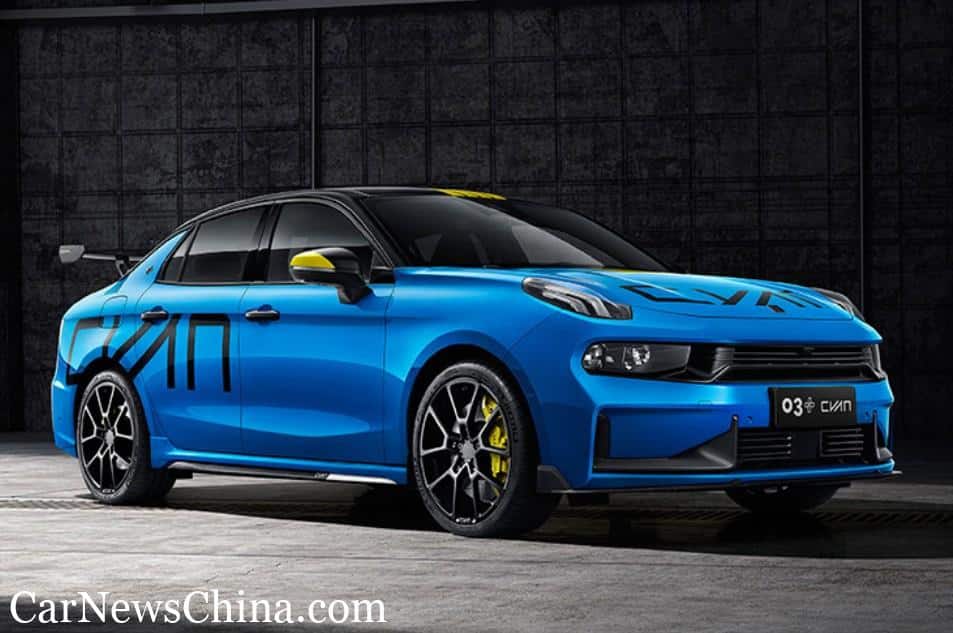 In China, Lynk & Co leaves hipsters with beards in favor of real men with gasoline in their veins. The brand is all about racing now, fast cars and speed! Earlier we met the almost scandalous Lynk & Co 05+, and now the Chinese are making the world prettier with this machine: the crazy Lynk & Co 03+ Cyan.
The 03+ Cyan is inspired by Lynk & Co 03 TCR racing cars participating in the FIA ​​World Touring Car Cup (WTCR). The cars are built and managed by the Swedish company Cyan Racing, which has a long experience racing Volvos. In 2005 it was renamed Polestar Racing. When Polestar became a standalone brand under Volvo, the old name Cyan returned. Nowadays, Cyan Racing is also part of Volvo. The cyan pilot Yann Ehrlacher currently directs the 2021 championship.
The Lynk & Co range can be a little confusing, with all of those hazy names. Lynk & Co know this too and have helped us with an illustrative image. From left to right: 03, 03+, 03+ Cyan and the 03 TCR.
The Lynk & Co 03 + Cyan is sporty so it has stickers. Equal speed stickers. The stickers are huge and they say CYAN. The body is painted Volvo Blue with a black roof and yellow mirrors, brake calipers and roof stripes. The alloys, door handles and rear spoiler are also black. The wing is serious, creating a maximum downforce of 163 kilos. The calipers are from the Japanese brake maker Akebono. It has a black '+' on the D-pillar.
The interior features Cyan branded Alcantara sports seats and plenty of yellow details.
The Lynk & Co 03+ Cyan is powered by the same engine as the Lynk & Co 05+: a 2.0 turbo four-cylinder engine with 265 hp and 380 Nm. The engine is derived from a Volvo unit but manufactured locally at Zhejiang Geely Powertrain. The transmission is an 8-speed Aisin automated manual, sending horsepower to all four wheels. It's fast, going 0-100 in 5.7 seconds and a top speed of 235 km / h.
Side skirts, a false diffuser and four tailpipes complete the speed.
The 03+ Cyan's price starts at 236,800 yuan and ends at 256,800 yuan ($ 36,680 – $ 39,830), and that's serious money for a rigged sedan. But today it is one of the fastest gasoline sedans in the Chinese car market. If you need more horsepower, get an EV which, oddly enough, Lynk & Co won't sell you because they don't have any to offer. Lynk & Co are talking about old school gasoline and we're glad they still hold up. Vrooooom!
The man in the helmet chases the hipsters.