Mikel Azcona upset by Franco Girolami's antics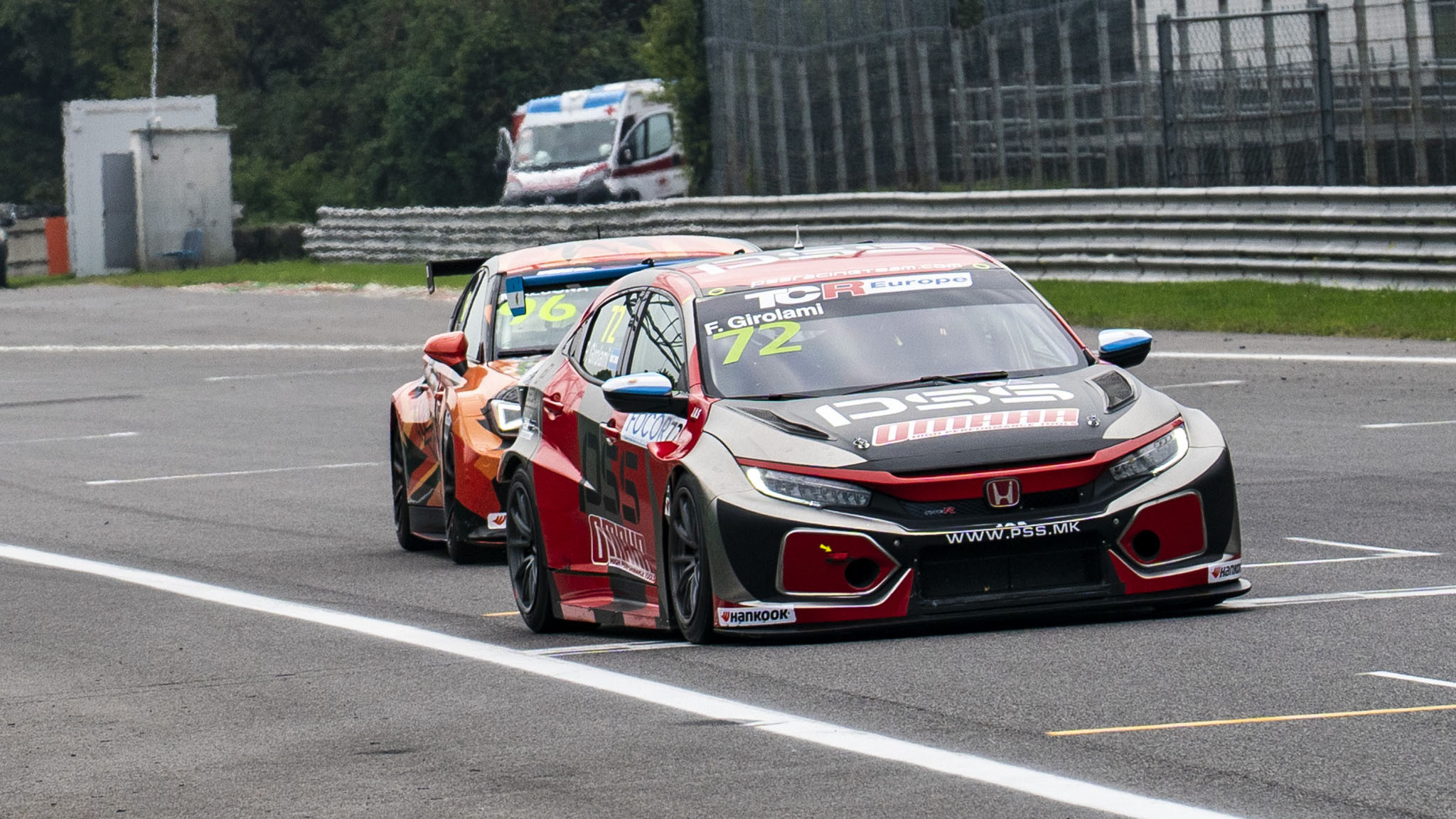 PSS Racing team driver Franco Girolami had to defend himself in Race 1 at Monza against Mikel Azcona of Volcano Motorsport to claim his second TCR Europe 2021 victory as the Spaniard felt the Argentine was down .
Girolami led the race from the start, while Azcona moved up from seventh place on the grid to third place. A tire failure for Sébastien Loeb Racing's Felice Jelmini (Hyundai Elantra N TCR) three laps to go left the Spaniard looking clear to close the gap with the leader.
Azcona spent the last two laps of the race glued to Girolami's rear bumper, with the Cupra rider attempting to overtake on the main straight on the last lap. Girolami moved and squeezed Azcona, a move that was not well received by the championship leader.
"After that Jelmini stopped with a puncture and I saw that Franco was struggling, so I thought it was possible to catch him," Azcona said after the race.
"In the last lap, we touched each other. I understand his position, he wanted to win for the championship, but we had contact on the straight line, it was too much for me.
"Usually that's not a problem, like in the last corner, because it's touring car races. But in the straight line it's dangerous and I think we have to respect each other. case, I must congratulate him.
Girolami thinks his actions were nothing more than real touring car racing: "Yeah, we got a little twist, but I think that's part of the race.
"I made a mistake on the penultimate lap when I saw Azcona's car in the rearview mirror close the gap quickly. I tried to push, but it was too hard so I passed by, which helped him catch up with me.
"I did my best to defend my position. It is true that we had contacts, but it was fair enough, "concluded Girolami.
After the first race at Monza, the two championship leaders are now only separated by 26 points.