Ohioans Fly to Israel, then Bike Lanes for FIDF Ride | Local news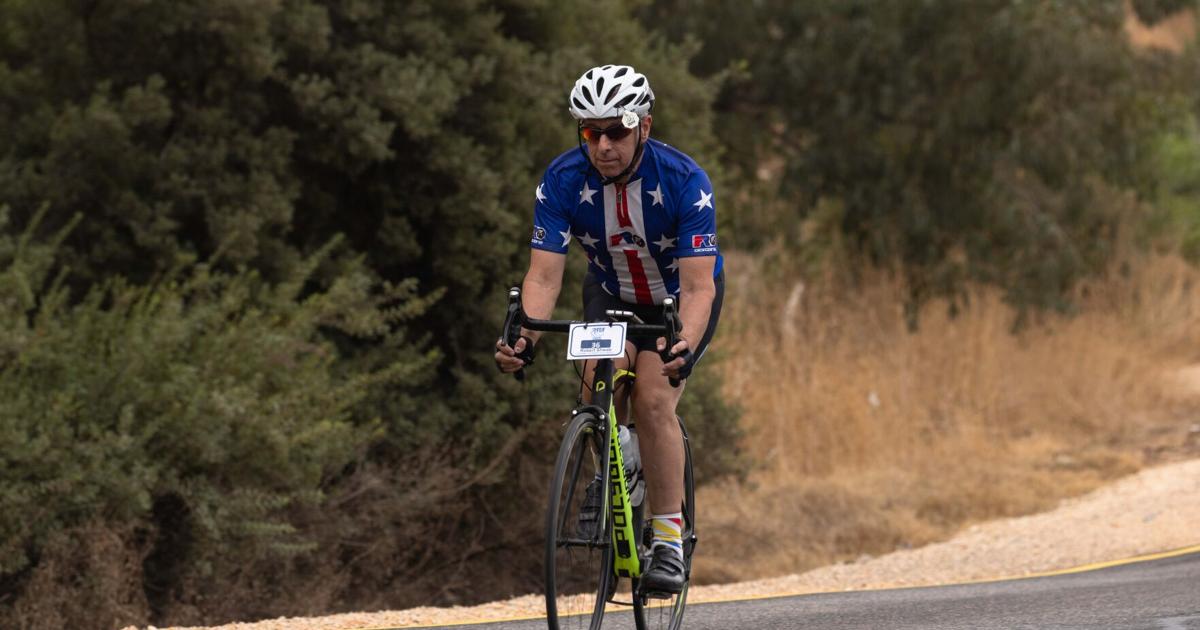 Four Ohioans took part in the sixth annual Friends of the Israel Defense Forces ride in early November, encouraging solidarity and support for IDF soldiers while allowing cyclists to experience the Israeli landscape from their bikes.
Robert Shwab of Cleveland Heights, Elliot Davidoff of Granville in central Ohio, and Robert and Julie Bloom of Dayton joined 36 other cyclists to travel to Israel for the six-day cross-country bike ride.
The runners visited sites such as the Mount Hermon military base, with soldiers from the 46th Armored Battalion, as well as the 91st Galileo Division, which serves on the border with Lebanon.
"This is the most enjoyable and fun bike ride I have ever done," Temple-Tifereth Israel member Shwab in Beachwood told the Cleveland Jewish News. "There are many bike rides around the world that you can do, but this is a very special event. "
The FIDF offers four-year scholarships to former IDF combatants from disadvantaged socio-economic backgrounds, enabling them to fulfill their dreams of higher education, among other services. During this eight-day trip, the FIDF runners had the chance to dine with 20 of the 28 former servicemen currently receiving these scholarships.
"We have fun and we learn," Davidoff, member of Congregation Beth Tikvah in Worthington, told CJN. "We have met some of the scholarship recipients. You have a real impact on people's lives. They are our brothers and sisters.
As an American Jew, Davidoff said he viewed Israel as a security for Jews around the world.
"By having the State of Israel, even though we don't live in Israel, it's our safety valve," Davidoff said. "It's a place we can go. I think it is necessary to protect Israel. If Israel had existed in the 1930s, the Holocaust would not have happened.
Shwab said he enjoyed the long ascent of Mount Hermon. Starting from the middle, his group climbed about 7½ miles before they could reach 50 mph on the descent.
Shwab, 66, said the hardest part of the journey was when they circled the Sea of ​​Galilee. He said the winds were gusting at around 30 mph. In his three outings with FIDF, Shwab said it was his first time in difficult weather conditions.
To train for a trip of about 300 miles with a total vertical climb of over 26,000 feet, Shwab had to find some hills, mostly in Geauga County, to train. He said one of the rides in Israel was 36 miles with a climb of 4,000 feet, while a local ride of the same length would be around 2,000 feet.
"I couldn't find any," Shwab said. "There are no hills like Mount Hermon in the Chagrin Valley or in Geauga County."
At 75, Davidoff was the oldest of his group. He said he was looking forward to returning to the course next year for the fourth time with FIDF. He said this year everyone was able to bond a lot more than in previous years.
Davidoff said he understands the impact of this race and the FIDF.
"I support them, and they support me," Davidoff said. "I hope I never need their support. I think this is an important thing for the preservation of the Jewish people.