Richard Reiss: The perfect weekend in Berkshire – a grueling bike ride, a sublime sight and everything in between | Columnists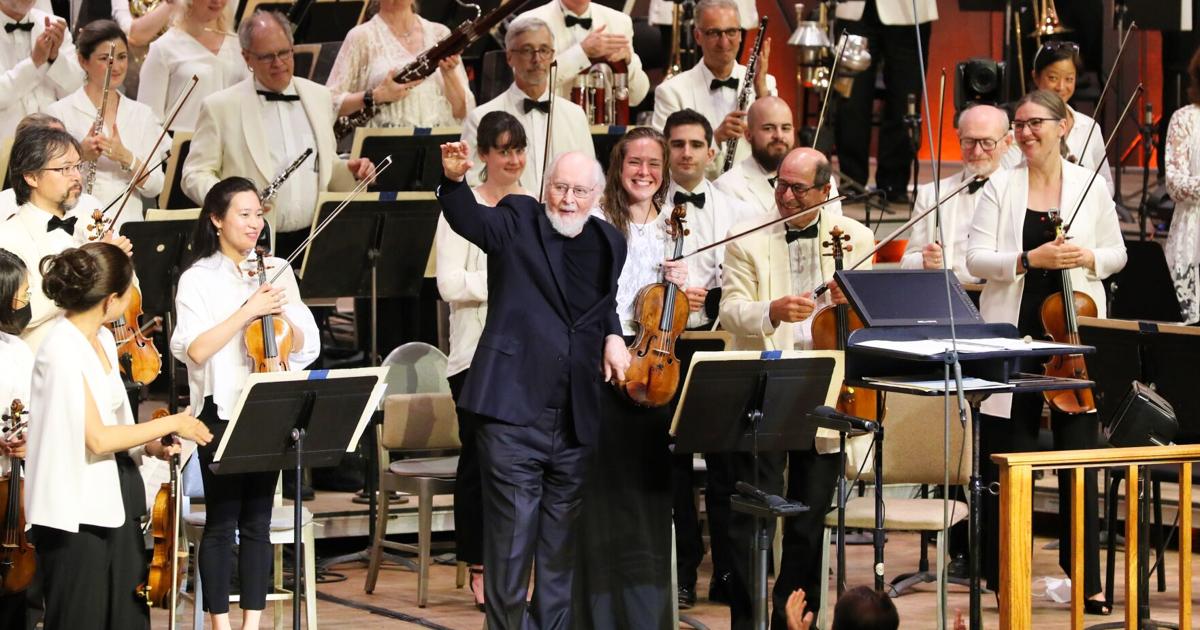 It is rare that I suffer for my art, and even rarer that I suffer for the art of others. Yet how could I not face an incredible selection of art and culture just 10 days ago?
Suffering was not my intention as I prepared to ride my bike on August 20. I got out of bed at 7:30 am, eager to ride with a new group of cyclists. The temperature was 68 degrees, dropping to 84 in the afternoon. Perfect driving time. Not a cloud in the sky and even though most of the flowers in my garden had faded, a little hummingbird still managed to find some nectar in the few flowers that remained. I had planned a big day: long walk, new friends, two conferences and a concert. I needed the hummingbird energy. I thought I had it.
The ride was scheduled to start at 9 a.m. from New Lebanon, NY, seven miles from my home in Canaan. It was a large group of 15 people and the only person I knew told me the day before that we were going 40 miles. Inspired by the hummingbird, I decided to ride my bike to the starting point. Introductions were made and the ride leader outlined the route which she said would be 50 miles. Longer than I thought, but that's okay. I've done a lot of trips over 50 miles this year.
At 35 miles I started to feel a pinch in my legs. At 40 miles, the twinges were turning into cramps. I drank as much water as I could, but the cramps continued. For a while there was only one leg cramp at a time, so it was always possible to stretch on the bike. But when both legs cramp simultaneously, it's a good sign that it's time to stop. Try pedaling when you can't straighten your legs. You can't, and it really hurts. Besides, I was embarrassed. It was my first time riding with this group of riders, and there I was – the new guy, way behind the peloton, holding everyone up. At 45 miles, I climbed one last but short steep hill into Old Chatham, NY, where the rest of the runners were waiting for me. I could have stayed with them if the rest of the ride was flat, but it was far from it. I sent them away and called Paula to rescue them.
At one o'clock in the afternoon, I was at home. When I got out of the car, both legs were cramped. I was grateful that I didn't have to pedal.
I massaged my legs. I drank more water. I took a handful of Advil.
Next stop was the Berkshire Museum for a 15-hour lecture, sponsored by the Osher Lifelong Learning Institute. The speaker was Linda Greenhouse, Pulitzer Prize-winning author and journalist, who spoke about the current situation in our nation's Supreme Court. It was hard to sit down, and halfway through the lecture, I got up and stood in the back of the auditorium to keep my legs from cramping again. My hamstrings were knotted and when the cramps hit I felt like a knife was slowly cutting its way through my muscles. I leaned forward to touch my toes but, as usual, barely reached my ankles. Nevertheless, it felt good to stretch.
After Greenhouse, we rushed to Tanglewood for a 5 p.m. conversation between playwright Tony Kushner (another Pulitzer Prize winner) and New York Times theater critic Jesse Green. Apparently we weren't the only ones going to Tanglewood. Traffic was blocked for almost a kilometer. Suddenly, I felt like I was back in New York, trying to get through the Lincoln Tunnel in rush hour. At a snail's pace, we head for the parking lot. For me, that meant more time in the car and more time sitting. I could feel the cramps coming back and so, with Paula behind the wheel, I got out of the car and walked past traffic. Eventually she caught up with me, and as we neared the parking lot, I got in.
Kushner and Green were wonderful, but they were just the warm-up act for the big show. At 8 p.m., we joined 18,000 people, the Boston Symphony Orchestra, James Taylor, Yo Yo Ma, Itzak Pearlman and Branford Marsalis for composer John Williams' 90th birthday celebration concert. During the concert, the pain in my legs finally started to fade. But what composition! What a concert! Truly spectacular!
At 11 p.m. we took the dirt road to our house. My legs still hurt a little. It was a long day. I got out of the car and looked up. The sapphire canopy sparkled. My eyes adjusted to the darkness, and as they did, I was treated to a faint hint of the Milky Way. It was the second time in the past month that the stars were so bright. I asked Paula to look up too, which she did. "Wow!" she says. "I'm so happy we live here."