Ride draws attention to sexual assault | Local News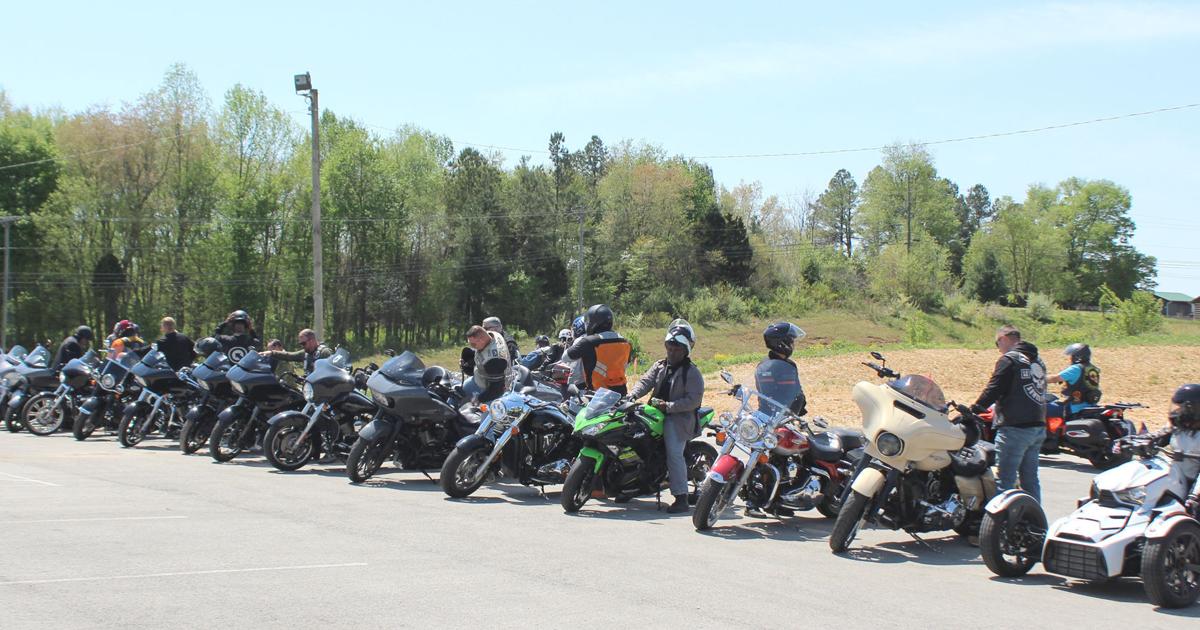 Motorcycles were driving down the road from Fort Knox to Silverleaf Sexual Trauma Recovery Services in Elizabethtown.
The ride, called Raise the Bars, is an annual event hosted by the U.S. Army Human Resources Command to observe Sexual Assault Awareness and Prevention Month.
Conducted for seven years before being canceled for two years due to the pandemic, the ride returned on Wednesday afternoon.
About 60 riders, including members of the Combat Veterans Motorcycle Association, American Legion, Veterans of Foreign Wars and other motorcyclists or groups, participated.
Silverleaf executive director Jillian Carden said there has always been a strong partnership with Fort Knox and the Sexual Harassment Assault Response Prevention Program on the job.
She said the ride starts in Fort Knox and ends at the Silverleaf parking lot where they had snacks and other items for riders.
"The goal is to raise awareness about sexual assault," she said. "When you see a group of 60 motorbikes coming down the highway, that definitely catches your eye."
Strong partnerships with Fort Knox and the SHARP program are important, Carden said.
"Anytime we can respond as a community in a victim-centered and trauma-informed way, we are a stronger community because of it," she said.
It's important for victims to know that the community has their back, Carden said.
Silverleaf will close Sexual Assault Awareness Month at 6:30 p.m. tonight with the Built to Thrive art auction at The Haycraft in downtown Elizabethtown. The event helps raise funds for a new facility that has begun construction on the Silverleaf property.
Toby Northern led the ride from Fort Knox, accompanied by his wife, Kylie.
Northern works with a person who was sexually assaulted while in the military. In his work, he works with transfers for sexually assaulted soldiers around the world to help them get to a place to recover.
"Doing something like this raises awareness about sexual assault prevention," he said.
Spectators could see their support along the way, Northern said.
He's been making the trip for three years and said Wednesday was a great day for it.
"We both really love being on the bike, but this is a way of emphasizing the importance of it," he said.
For more information about Silverleaf Sexual Trauma Recovery Services, call 270-234-9236.