Road Trip: US National Snow Sculpting Championship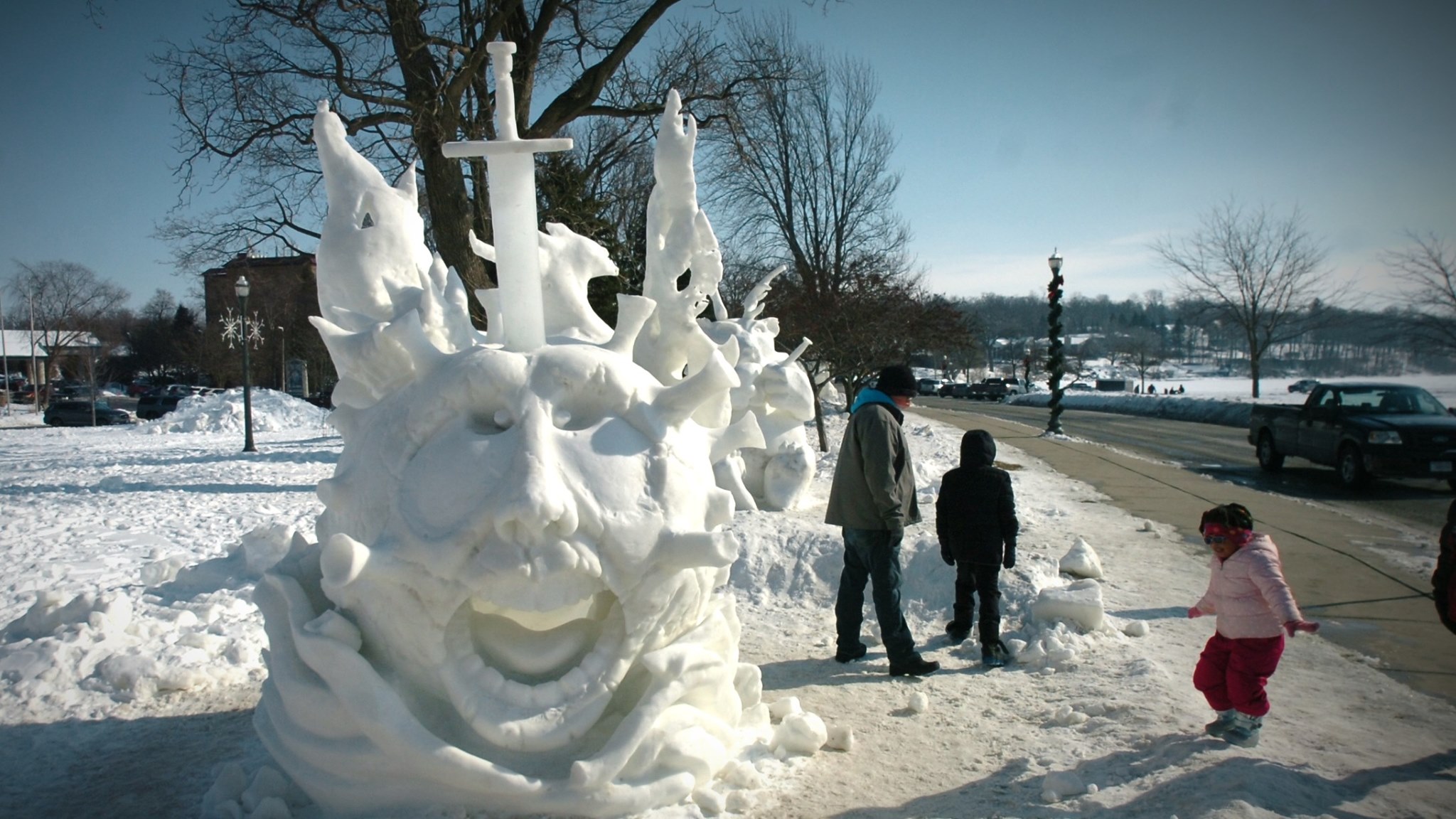 Winner of the 2021 USA National Snow Sculpting Championship Team 2 Wisconsin. Photo by Dan Plutchak
LAKE GENEVA — Wisconsin returns to the center of the snow sculpting universe when artists from across the country arrive this week for the 2022 U.S. National Snow Sculpting Championship in Lake Geneva.
The 27th annual Winterfest, which includes the Snow Sculpting Championship, runs February 2-6, 2022.
Lake Geneva is about an hour southwest of Milwaukee, near the Wisconsin-Illnois border.
This free community event is the only national snow carving championship in the United States, hosting the most talented and award-winning carving teams from across the country.
Fifteen teams of state champions work together in an epic three-day competition where their artistry is tested to create remarkable, larger-than-life snow sculptures.
The snow sculpting contest runs from Wednesday 11 a.m. to Saturday 1 p.m. at Riviera Plaza and Flat Iron Park along the shores of Lake Geneva.
---
Sponsored article
---
The carvers usually begin their work on Wednesday afternoon and continue, sometimes all night, until the tools are finished at 1 p.m. on Saturday.
Visitors can vote for the People's Choice Award from 9 a.m. to 2 p.m. Saturday online at WinterfestLG.com or inside in person at the Riviera Boathouse.
It's free to attend and view, and the sculptures will often remain on display for the next week until they melt. It all depends on Mother Nature.
A full list of teams, schedule and other events is HERE.
Also enjoy an array of winter fun during Winterfest, including a tour of downtown ice sculptures, igloos and bonfires on the beach, live shows and more for the whole family.
Conciding with Winterfest is the annual display of ice castles at Geneva National.
Tickets and more information are HERE.
The interactive experience, which opens January 22, 2022, features ice-carved tunnels, fountains, slides, frozen thrones and cascading ice towers encrusted with color-changing LED lights.
.
.