Rob Huff escapes 'nasty accident' due to tire vibrations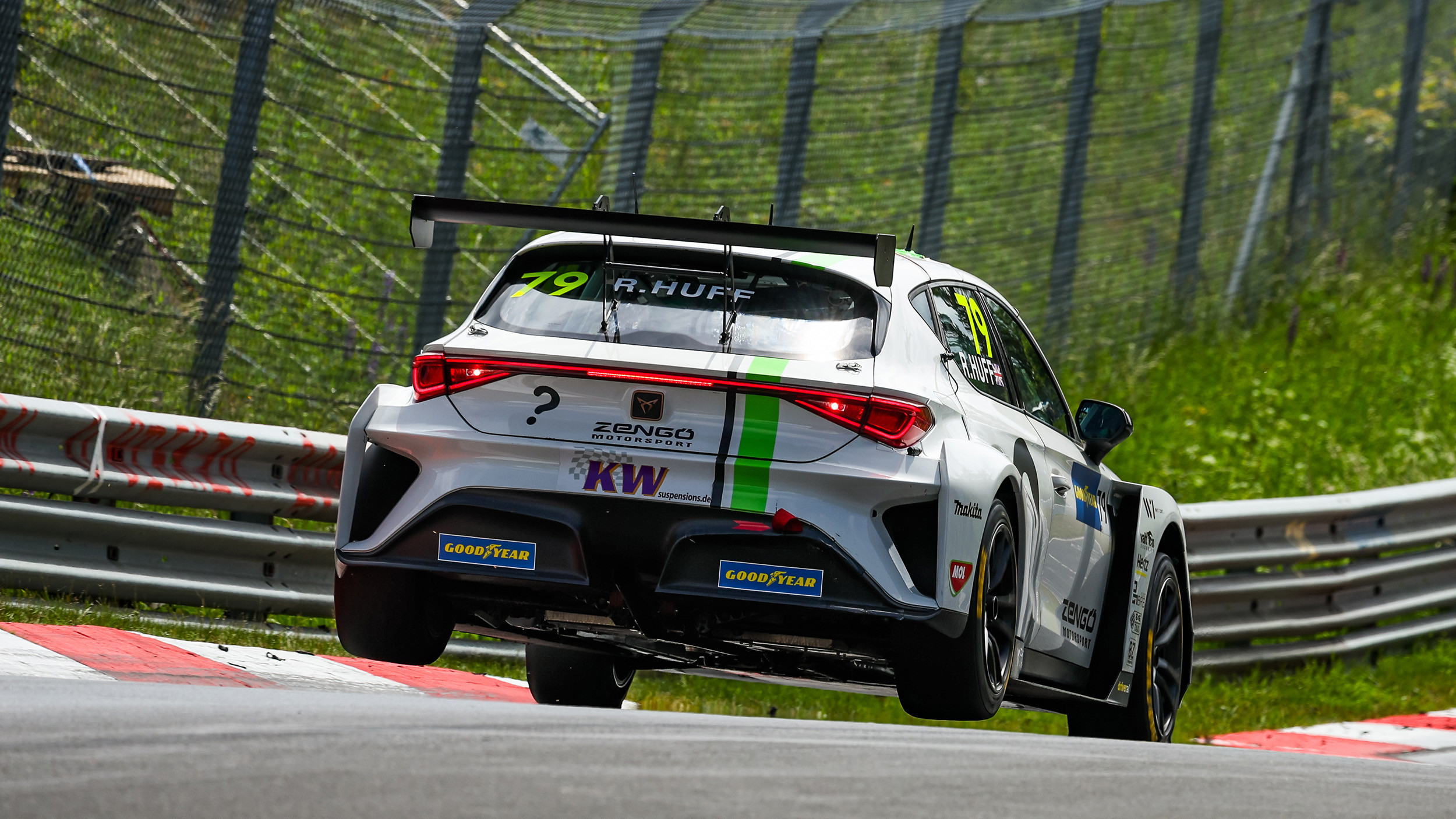 Rob Huff crashed at high speed during WTCR qualifying on the Nürburgring Nordschleife, with the Zengo Motorsport driver lamenting tire vibration.
The Briton was on his second run of the session when the incident happened and saw his Cupra slam into the barriers.
"[It was a] nasty crash and all because of rear tire vibrations," Huff said.
"At the start of the lap I had a little vibration and it seemed to get worse and worse. I knew it was my last hit and of course the race driver inside you goes, you have to keep attacking, you have to try to beat the time you've already done.
"And I think the wiser old man starting to show up was sitting on the other shoulder, you really should come out on top and admit defeat, because today is not your day. Frustrating, because I think we had a car that might have been able to do 51s and be in the mix.
Huff improved on his first lap before crashing out at the high-speed Metzgesfeld corner on his second attempt, finishing 12th.
"Just a huge vibration in the rear and a turn in the fifth corner and it just gave me a little bit of oversteer. I caught it and it gave me even more oversteer," said Huff.
"Unfortunately it resulted in a big crash. I'm fine, the boys are busy fixing the car. No damage to the chassis which is great news, just a lot of cosmetic damage.
The Cupra driver is one of many to experience tire issues this weekend and Huff is scratching his head about it.
"Talking openly, nobody seems to be able to figure out what the problem is with the tire," Huff said.
"We can only assume that it is a construction issue that is not happy with the new surfacing here on the Nordschleife.
"We are looking at other teams and they have a much bigger problem than us. But we were unlucky where it happened with us and the result. The car will be ready for tomorrow. I don't know what tomorrow has in store for the WTCR, but let's see what happens tonight."