Robert Dahlgren leads PWR Racing 1-2 in Gelleråsen's eventful first race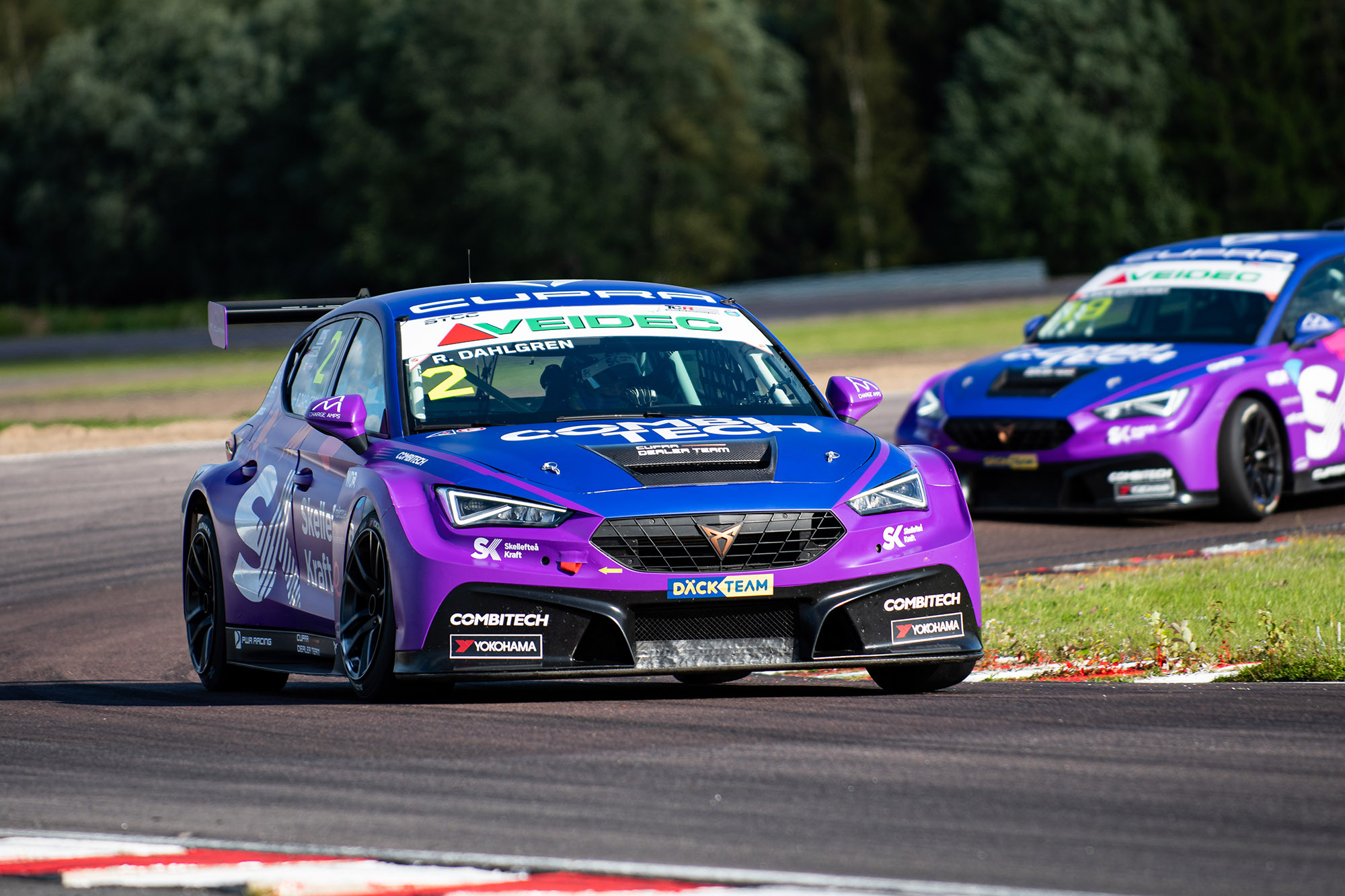 PWR Racing riders Robert Dahlgren and Mikaela Åhlin-Kottulinsky led a superior double in the weekend's first STCC TCR Scandinavia race at Gelleråsen Arena as the action was intense behind them.
Dahlgren started from pole and took the lead in Turn 1 while teammate Åhlin-Kottulinsky got off to a good start from third to second.
Lestrup Racing Team rider Mikael Karlsson got off to a slow start and moved from second to fifth behind Mattias Andersson and Oliver Söderström.
Karlsson managed to get his teammate back in the second round by heading towards the main straight, only for Söderström to come back a few laps later with some contact.
Kågered Racing driver Hugo Nerman tried to follow Söderström past Karlsson, but was pushed back by Karlsson and dropped to tenth position.
Volkswagen driver Söderström then chased MA: GP driver Andersson in the battle for third position.
Söderström threw his car inside Andersson at the hairpin and the two made a big contact, sending Andersson spinning and retiring.
Söderström was able to continue the race with a badly damaged car, moving from third to ninth place.
Dahlgren won the race half a second ahead of Åhlin-Kottulinsky, with Karlsson far third, 13 seconds behind.
Kågered Racing driver Nerman made his way to fourth place, while Lestrup Racing team driver Robin Knutsson achieved his best result so far with fifth place.
Andreas Ahlberg crossed the finish line in sixth position ahead of the Brink Motorsport duo of Tobias Brink and Kevin Engman.
The second race of the weekend starts at 2:00 p.m. CEST, with Dahlgren starting from pole again.