Rory Butcher leads opening practice at Croft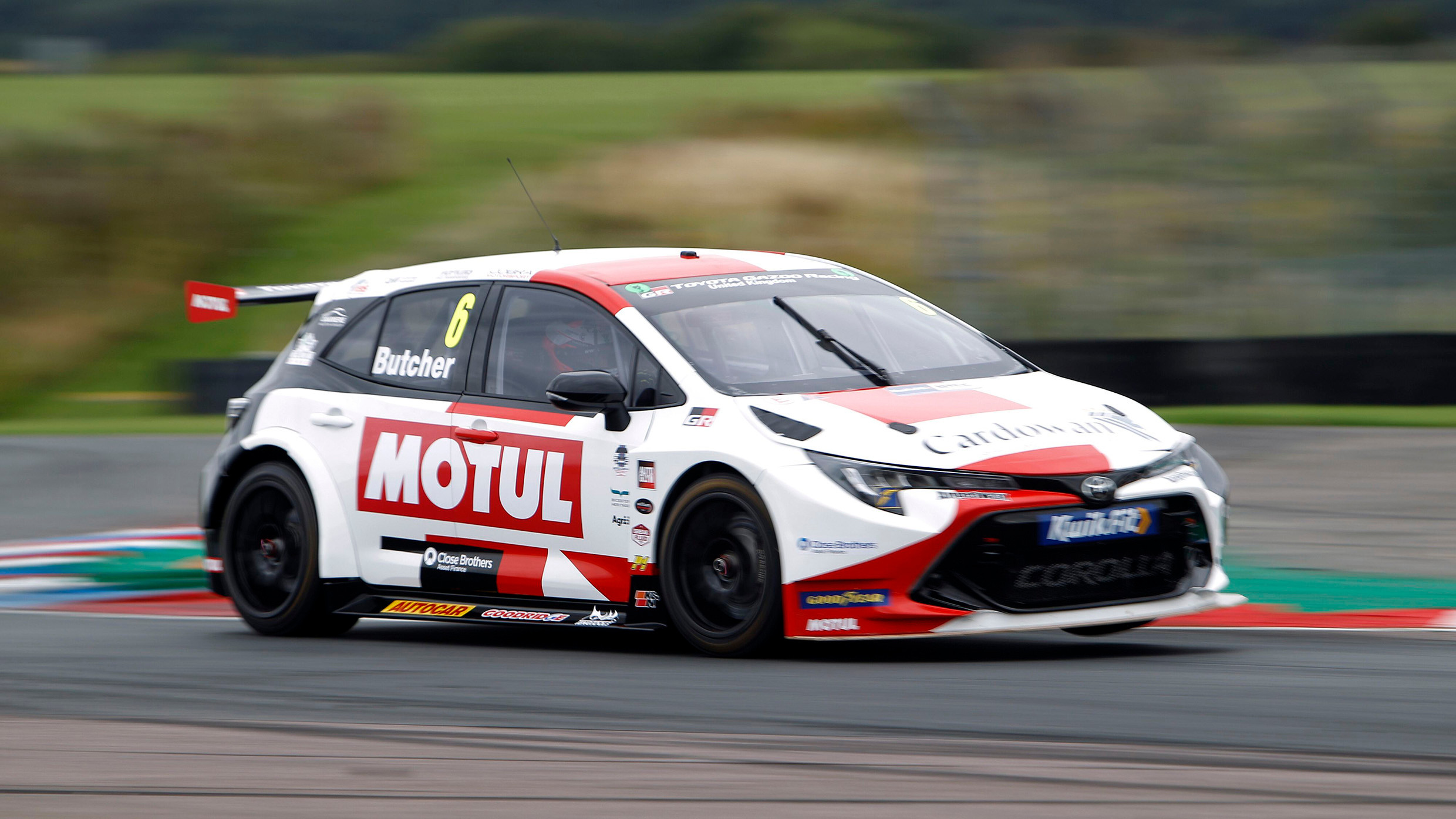 Rory Butcher came out with the fastest time in his Toyota Corolla as the BTCC peloton took to the track at Croft for the first time this weekend for the 40-minute opening practice session.
The Speedworks rider set off at the end of the session to climb to the top of the standings with a lap of 1: 22.275 in the final seconds, clearing him ahead of Gordon Shedden, the Team Dynamics rider having been the man to beat. for a large part of the procedures.
Shedden would eventually end up 0.128 seconds behind in second place, with Senna Proctor third in his BTC Racing-run Civic Type R – the top three drivers all running relatively low amounts of ballast.
The first of the "heavier" riders placed fourth, with Jake Hill racing in his Ford Focus from MB Motorsport.
Hill spent a five-minute period at the top of the lap times before improvements elsewhere knocked him back in sequence, with Sam Smelt producing by far his best performance of the year in the second Toyota to finish fifth fastest.
Josh Cook followed in sixth place with Tom Oliphant, the rear wheel rider leader in seventh and points leader Ash Sutton completing the top eight.
Suggesting that a tight weekend awaits them, the leading 13 cars were less than half a second off the fastest time, with exactly one second covering the top 24.
The session did not go without problems, with Jade Edwards only completing seven laps before power steering problems prevented him from racing, and Nicolas Hamilton retired from the circuit at the end of the race.