Salvatore Tavano extends his advantage with victory in the first race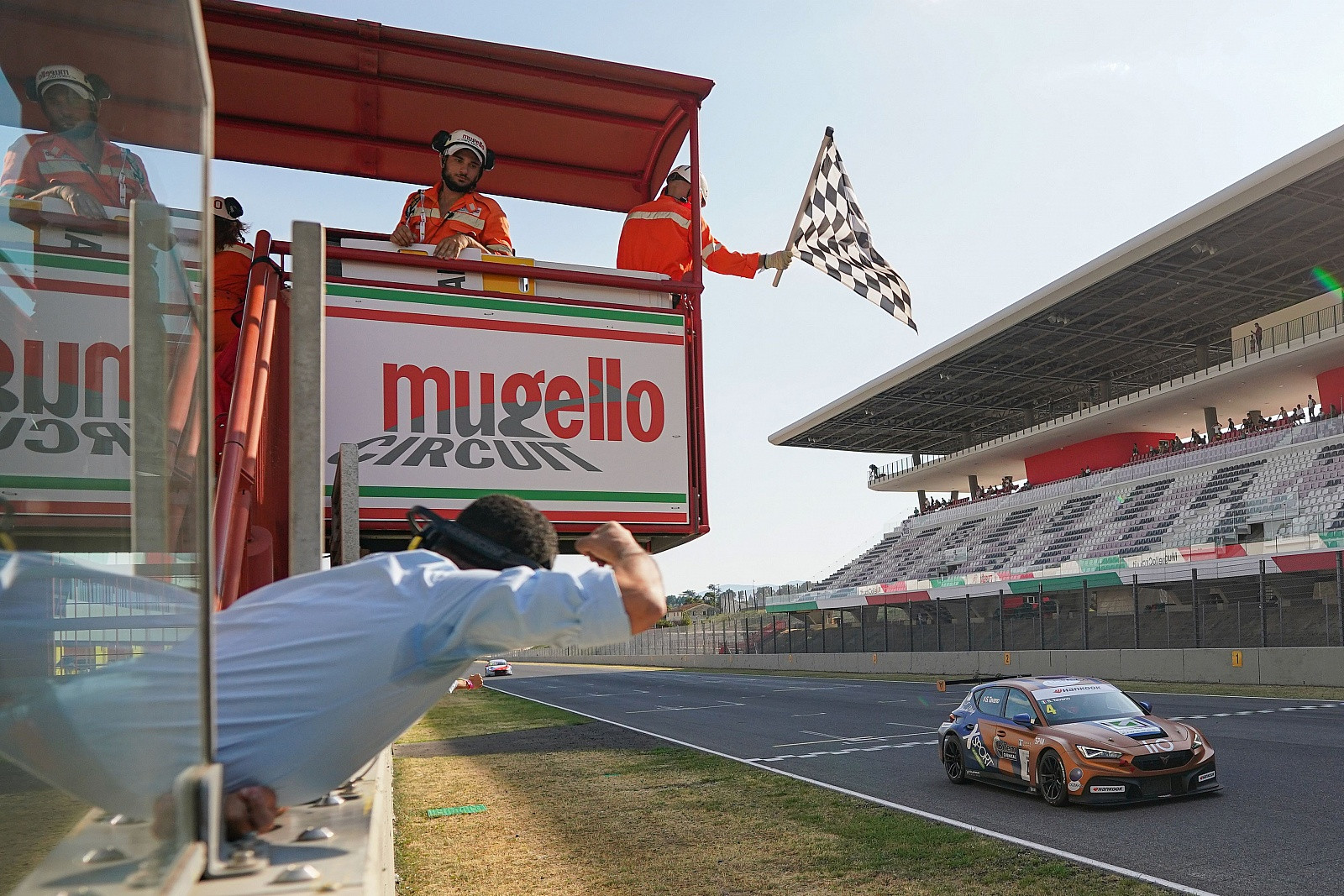 Salvatore Tavano extended his lead at the top of the TCR Italy standings after winning the weekend's opening race at Mugello.
The Scuderia del Girasole driver had qualified on the second row of the grid for race one, with Niels Langeveld leading an all-Hyundai front row ahead
Cesare Brusa.
Langeveld held the lead early in the race with Tavano rounding the outside of Brusa on the first corner to grab second place, the Cupra briefly drawing alongside Langeveld before retaining his advantage.
The Dutch rider quickly started to pull away at the front of the pack and had established a lead of over seven seconds before his Elantra N TCR suddenly slowed with a puncture in the front left with just over ten minutes left. from race to race.
Langeveld's problem – which saw him finish 17th – gave Tavano the lead and he was able to make the most of a feud between Brusa, Denis Babuin, Kevin Ceccon and Michele Imberti for second place.
As Tavano took the win, Ceccon fought his way past Babuin to take third – running the Audi wide and allowing Imberti to follow – before putting pressure on Brusa for second.
Ceccon would eventually make the pressure pay when he edged out the old Hyundai, but his charge from sixth on the grid would be undone by a penalty for contact with Babuin that dropped him back to fifth in the result.
This meant Brusa inherited second place instead, with Imberti completing the podium in third place after an impressive run from tenth on the grid.
Babuin took fourth from the penalized Ceccin, with the top six completed by Felipe Fernandez.
Sergio Bolotin, Francesca Raffaele, Marco Iannotta and Ettore Carminati complete the top ten.
Tavano's third win of the season means their points lead is now 52 points over Ceccon, with Langeveld slipping to third place.