Stefano Coletti and Oliver Webb punctuate Aragon's training sessions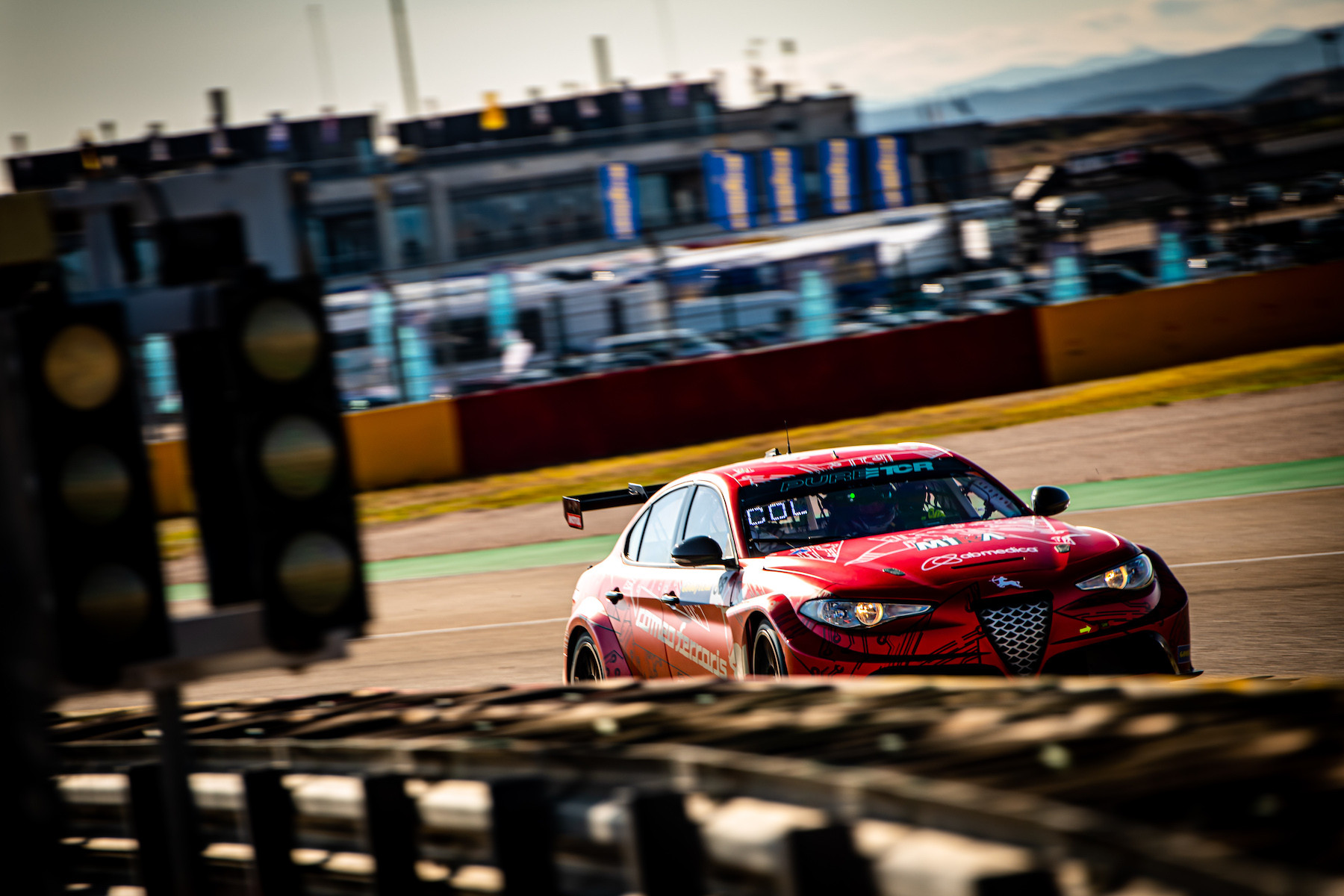 Stefano Coletti and Oliver Webb dominated the times in both free practice sessions in preparation for the second round of the new PURE ETCR season at Motorland Aragon.
The Alfa Romeo Giulia developed by Romeo Ferrari proved to be the car to beat in both sessions, with Coletti the fastest among the Pool A and Webb drivers, then leading the Pool B riders with a turn that would turn out to be the fastest of the day. until now.
Coletti – who will face Augusto Farfus and Mikel Azcona in the first round later in the day – set a time of 1: 11.704 in the opening session to leave him comfortably sidelined from Azcona; the current leader points to nearly four tenths of a second behind the wheel of his Cupra.
Rodrigo Baptista finished third in Alfa Romeo second, Farfus, fourth, being the last driver to complete a lap within a second of the fastest time.
Jordi Gené of Cupra and Tom Chilton of Hyundai then completed the six riders in Pool A. Chilton will start his battle in the first round against Baptista and Gené from the inside row after finding himself on the less favorable outside row for the opening. of the Vallelunga season.
The times of Pool B would prove to be faster at the start of the second session, with John Filippi the only driver not to have gone under Coletti's fastest lap.
Webb would finish with the benchmark time of 1: 11.097 to overtake Jean-Karl Vernay, with the pair separating by less than a tenth of a second.
Mattias Ekström finished third in his Cupra ahead of Daniel Nagy, Luca Fillipi in the second Alfa Romeo finishing fifth.
The Pool B draw for the first round will see Vernay on the inside line against Ekström and Nagy, John Filippi then having the inside line against Luca Filippi and Webb.