The Buckeyes take their first Michigan road trip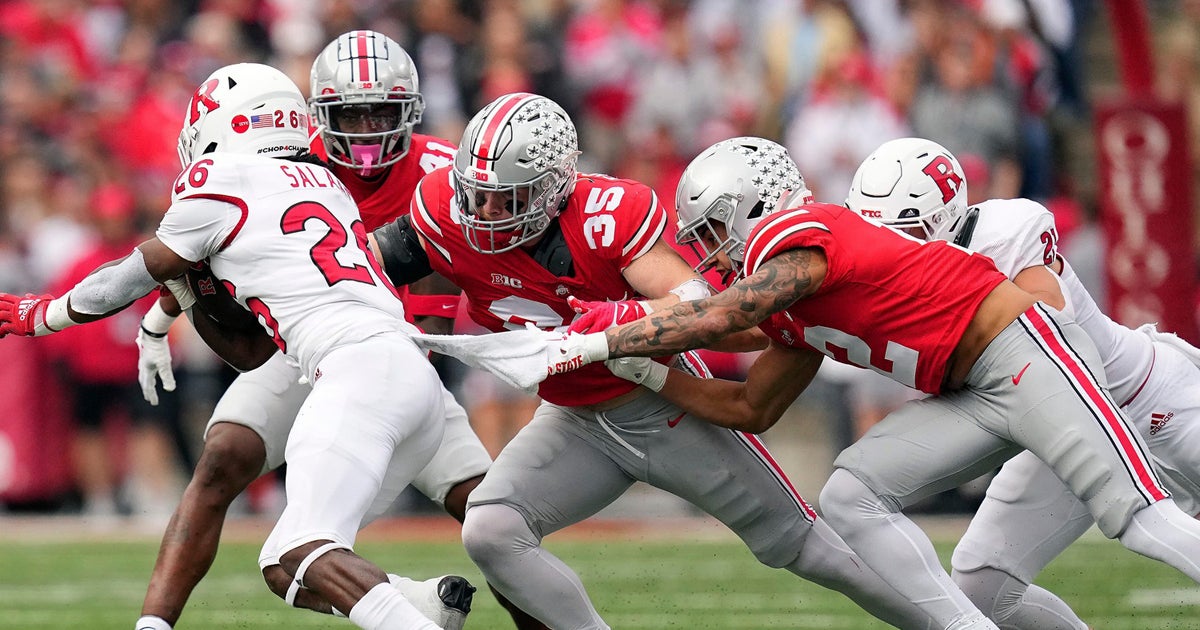 Ohio State No. 3 will visit Michigan State at 4 p.m. Eastern Time today. The game will be nationally televised by ABC.
Click here to participate in our OSU-Michigan State Game Day thread on the Front Row bulletin board.
As always, we have our Ten Urgent Questions feature to prepare you for today's game. We'll provide the answers in our First Look column. Here we are:
* 1. Can C.J. Stroud exploit some things against MSU's struggling pass defense? – Stroud is one of the best quarterbacks in the country. He'll throw against an injury-riddled Michigan State defense that has struggled with the pass. During MSU's three-game losing streak, the Spartans averaged 500 yards per game, 322 of which were through the air.
* 2. Who will carry the stone for the Buckeyes? – Good, Tre Veyon Henderson missed last week and this allowed miyan williams explode for a game of 189 yards with five touchdowns. Henderson was able to train this week and could play. But now there seems to be doubt over Williams' ability to answer the call this week. First-year student Dallan Hayden better be ready.
* 3. Which wide receivers will get into the action? – Last week, last week was pretty quiet as Rutgers did their best to keep the OSU passing game a secret. But Marvin Harrison Jr., Emeka Egbuka and Julien Flemingin particular, have to lick their lips to stand a chance against this MSU secondary.
* 4. Willpower Jaxon Smith-Njigba and Kamryn Babb see the action? – Smith-Njigba has played in just two of OSU's five games this season. He trained as he returned from a hamstring injury. Babb was also training without his knee brace this week and could make his MSU debut if all goes well.
* 5. Can Ohio State's offensive line continue its stellar play? – Michigan State has been without several of its best defensive linemen due to injuries. The line has played so well that OSU is the only team in the nation to average over 200 rushing yards and 300 passing yards per game. KG Jacoby Windmon recorded 5-1/2 sacks for the Spartans. OSU has allowed just three sacks so far in five games.
* 6. Can Ohio State put some pressure on the MSU quarterback Payton Thorne? – It's been a disappointing year for Thorne, who led the Spartans to an 11-2 season last year. But so far this year, he's thrown just eight touchdowns to six interceptions. The OSU defense hasn't racked up a ton of sacks, but the defense has been under constant pressure the past few weeks.
* 7. Can the Buckeyes slam the door on MSU's struggling running game? – Michigan State used the running back by committee to try to replace Kenenth Walker, who joined the NFL after his big year in 2021. The Spartans have averaged 60 yards per game during their current three-game losing streak. Kgs Tommy Eichenberg and Steele Rooms are playing at a high level right now for the Buckeyes.
* 8. Who will line up in secondary for the Buckeyes? – CC Cameron Brown missed the last two games, while CB Denzel Burk returned and played last week after missing the Wisconsin game. Security Tanner McCalister came out of the Rutgers game with an injury. So no one can guess how the Buckeyes will line up in the secondary. It will be important to keep a check on MSU's fast WRs Keon Coleman and Jayden Roseau.
* 9. What impact could special teams have? – The rematch was pretty quiet for Ohio State. Both teams have exceptional kickers and punters, which means position on the pitch could be everything.
* 10. How will the Buckeyes handle their first road game of the year? – The Buckeyes outshot their first five opponents at Ohio Stadium by an average score of 49-15. But now they have to hit the road again to face a Michigan State team that has been cornered after three straight losses. Will the Buckeyes meet the Spartans team that was good last season or the one that has had a tough time this year?
We'll let you know how they do. Enjoy the game and check Bucknuts.com later today for all the coverage.