The only way is ready for Zengő Motorsport after an exhausting weekend »TouringCars.Net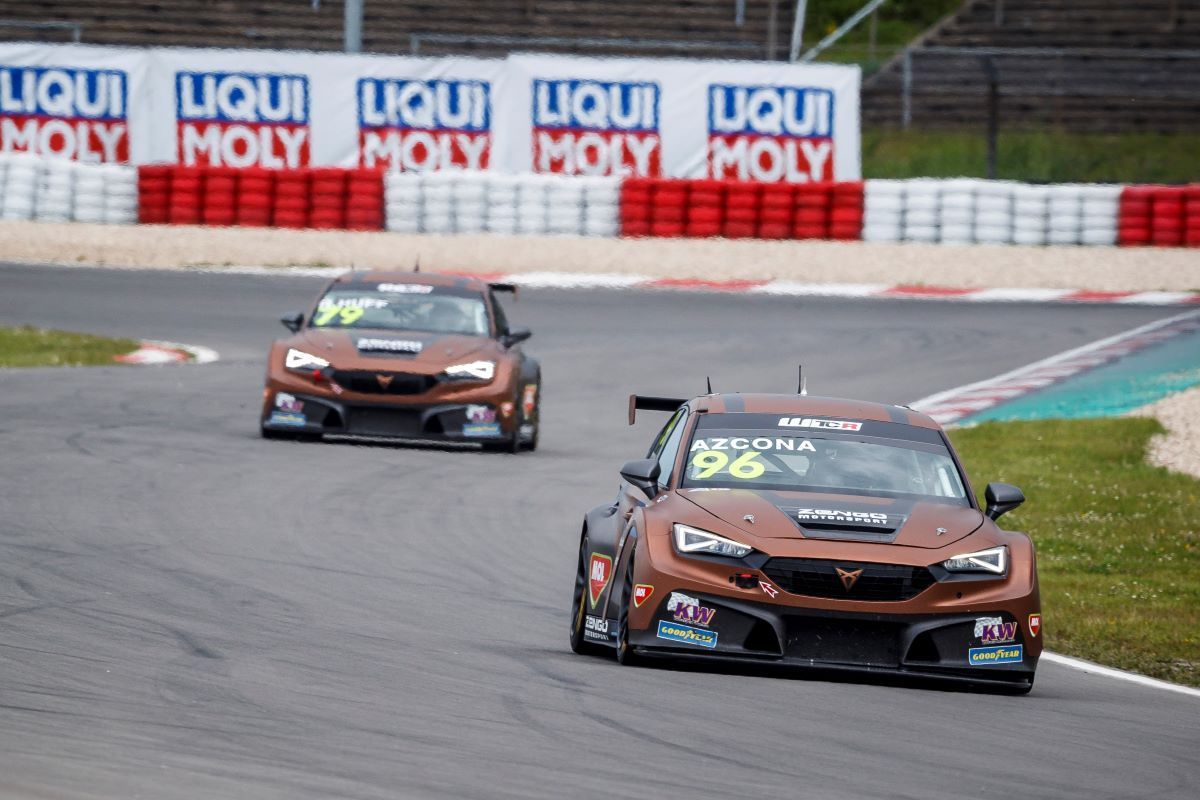 Zengő Motorsport had a difficult start to the season for the FIA ​​World Touring Car Cup at the Nürburgring Nordschleife, as all four of its drivers got caught up in mishaps and suffered from a lack of pace in the weekend's two races.
Out of four top riders, only Bence Boldizs managed to score points, as the Hungarian team struggled for absolute pace with their CUPRA fleet.
To put salt in their wounds, Zoltan Zengo's crew also ended up with a hefty repair bill after the weekend's action at the Nürburgring, as Mikel Azcona and Jordi Gené were involved in a major incident on the first lap of race two.
– Publicity –
The results will have been particularly disappointing, however, as 2021 is expected to mark a leap forward for the team when it comes to their stature in the WTCR paddock.
The signings of 2012 world champion Rob Huff and factory rider CUPRA Gené added to an already promising rider squad of Azcona and Boldizs, leaving many to speculate that the team could be a dark horse for honors. of the 2021 championship.
That may still be the case – it's only a lap after all – although it seems like there's a lot of work to be done before any of these pilots can really start shining this season.
After a bruised weekend for Huff, the Dubai-based Briton was disappointed to have been involved in so many contacts at the back of the pack.
"It was very difficult," he said. "In the first race I was hit by a Honda which damaged the car. The inner wheel arch liner was cutting into the tire so I had to go to the pit for that.
"And then in the second race nobody wanted to leave any space in turn 1, and unfortunately it ended with a lot of cars taking damage and not finishing the race."
Being at the Nordschleife, Huff's return to the show after a year off was never going to be easy, but even with that caveat in mind, a pair of retirements fell short of the goal he would have set himself to be. fixed.
He and the team already have their eyes on the second round in Portugal, although Huff remains disappointed that his return to WTCR has been marred by incidents beyond his control.
"It's a shame because when you're that far back you have all the time in the world," he said.
"Unfortunately, some people who were new to the championship and a little too impatient caused a lot of damage at the back of the grid for no real reason.
"Our damage was far too great, we had no top speed; and also when i spun i got my teammate mikel back [Azcona] which was very unfortunate.
"It was a tough weekend for the team, certainly for building character. We are already planning the next one in Estoril.
As a driver known for being successful on city circuits with little margin for error, the tight, twisty Portuguese track should be much closer to Huff's strengths.