Tim Slade replaces Fabian Coulthard after positive COVID result »TouringCars.Net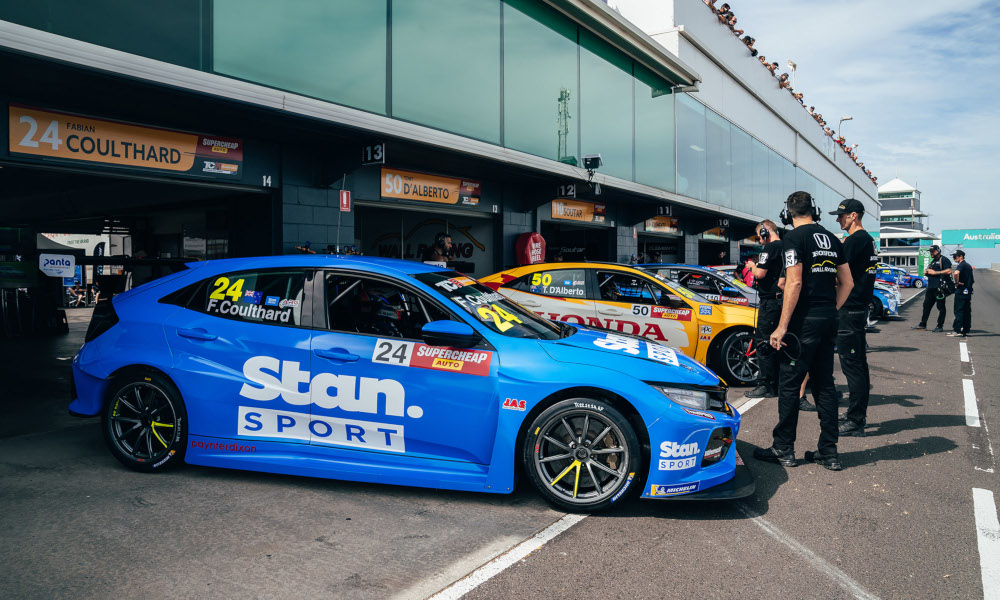 Tim Slade will replace Fabian Coulthard at the Bathurst TCR Australia races this weekend, after Coulthard tested positive for COVID-19 ahead of the event.
Coulthard had competed in the early events this year on a lap-by-lap basis, having initially only secured the wheel with Wall Racing through sponsor Stan Sport, which promotes its coverage of the series.
But after a double win last time out at Phillip Island, Coulthard climbed to fourth in the drivers standings, and his contract was originally extended once more to cover the third event of the season at Mount Panorama.
– Advertisement –
A last-minute change was now required, as Coulthard tested positive for COVID-19, with Slade set to make his series debut.
Slade, 36, will balance his commitments to the Bathurst 6 Hour Race this weekend, where he drives a BMW M3 with Brad Carr, competing in all three TCR Australia races.
This isn't the first taste of front-drive TCR for Slade, however, as he also tested an Alfa Romeo Giulietta Veloce for Ashley Seward Motorsport in 2020.
"I cut a few laps on Ash Seward's Alfa at Winton in 2020, and was looking at the potential to do a few runs, but COVID paid for that," Slade said.
"Now I have the opportunity and I'm really looking forward to it – especially at Mont Panorama.
"Bathurst is very different from Winton, and I don't know how different the Honda is from the Alfa. So I don't really have any expectations for the weekend.
"I'll just do the job that Wallie [David Wall, Team Principal] and his team ask me, get comfortable in the car ASAP and see how it goes.
"It's a shame that Fabs aren't available for this, but it's good that I have the chance to participate in Stan Sport. They are the host broadcaster, so I will do my best to represent them at the best possible level. .
"There are only two half-hour training sessions. You can kind of afford to have shit in Winton, but in Bathurst you can't do that. It might be a bit of a slow learning process, but I'm sure I'll adapt pretty quickly.
"I'm a fan of the TCR category, and a racing fan in general. If something were to happen and make both Supercars and TCR separate weekends, I'm all for it.
"Like any high-level category, I kept an eye on it. Having been to Tassie [Tasmania] for S5000 earlier this year and to Phillip Island to help my buddy Brad Schumacher [in GT World Challenge], TCR has only gone from strength to strength. It was good to see a few different people in the lead winning races.
"One comforting aspect is that I will have a teammate like Tony D'Alberto in the same car and the same team by my side.
"We have known each other since we raced karts, we did enduros in Bathurst together and most recently we rode in the same team at Dick Johnson Racing in 2020.
"He's a good guy and someone who will go out of his way to help. He knows the big picture so it will be good to have him to work alongside him.