Tony D'Alberto will continue in Wall Racing Honda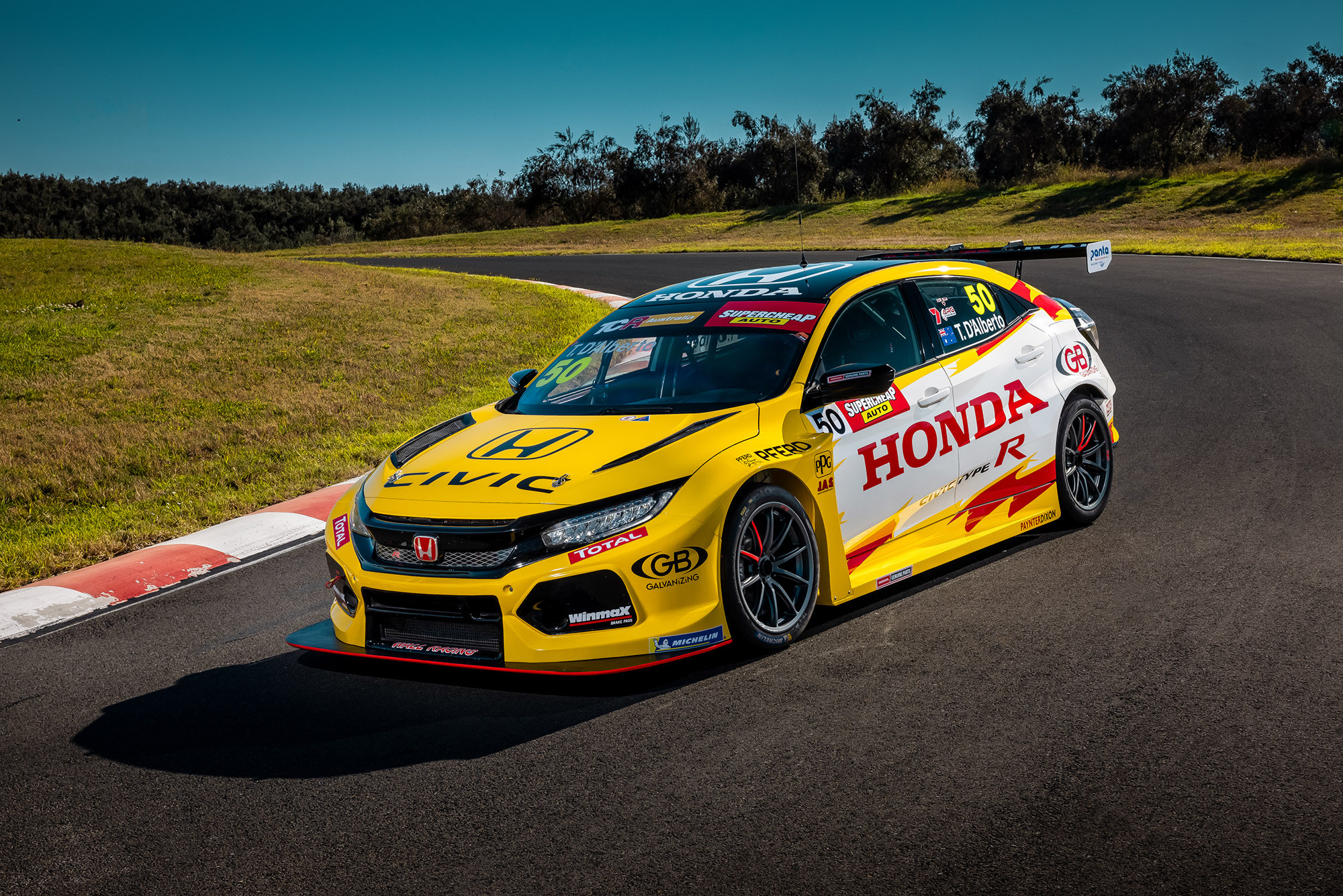 Tony D'Alberto will compete in the TCR Australia Series for a third season after confirming a return with Wall Racing and Honda for 2022.
Honda Australia will take on the role of major sponsor of D'Alberto's Civic Type R TCR, which will run in a striking yellow livery designed to celebrate the arrival in Australia of the Civic Type R Limited Edition – with just 20 of the 1,020 cars built being intended for Australian soil.
The livery was originally seen in mid-2021 and was due to be performed at Morgan Park, but has yet to figure on track after that meeting fell victim to COVID-19 restrictions.
D'Alberto finished second in the standings behind Will Brown in the inaugural TCR Australia season in 2019 and finished 14th last year after missing the Bathurst season finale due to his Supercars commitments in the Bathurst 1000.
"It's fantastic to be back with Honda and Wall Racing for the 2022 TCR Australia Series season," he said. "I know how important it is to have the support of the manufacturers when you go racing and it's been an absolute privilege to represent Honda over the last few seasons, so it's great to be working with them again this year. .
"TCR Australia is a super competitive championship. There's a really good mix of young and experienced drivers, the cars are run by top teams and the competition is fierce so I'm sure it will be a battle again. tough on the trail.
"Since I last drove the car at Sydney Motor Sport Park we have received upgrades from JAS Motorsport in Italy so I can't wait to get behind the wheel, dial the car and to work with the Wall Racing team to get the most out of the Honda Civic Type R package.