"Very good day" for Colin Turkington in Scotland » TouringCars.Net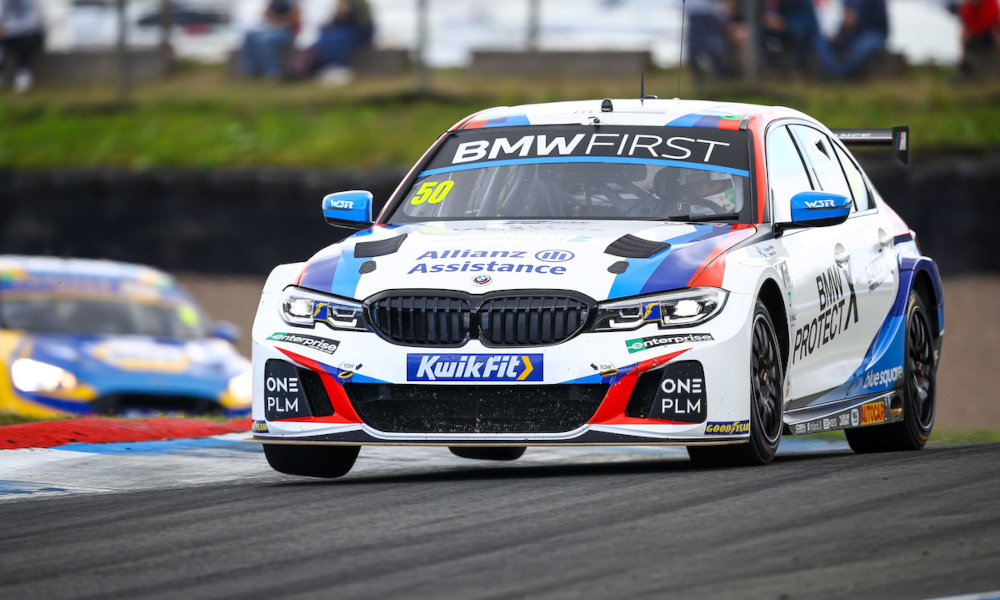 Colin Turkington had a "really good day" in the British Touring Car Championship races at Knockhill, with the Team BMW driver finishing twice on the podium to take the lead in the Drivers' Championship standings.
Turkington, a three-time winner in Scotland, was on the pace in all of Saturday's dry sessions, eventually qualifying his BMW 330e M Sport third for the opening race.
From there, Turkington had the seat of the pound to watch Jake Hill and Ash Sutton battle it out for victory, but in the end the Northern Irishman lacked the pace to lead the fight against the leading duo. and he took the checkered flag in third. .
– Advertising –
Turkington followed that up with another third in race two, briefly taking second from team-mate Hill before an unusual mistake at Duffus Dip set him back.
The final race saw the minimum number of cars reversed, and from fifth on the grid Turkingtom immediately jumped to third, although he eventually took fourth after Hill slipped away late in the race. .
"A great run of results and fantastic points this weekend," said Turkington, who is now five points ahead of Tom Ingram in the drivers standings. "Three finishes in the top four, it's a very good day.
"We converted our qualifying into two solid podiums and some heavy points and that's not always easy in this series.
"I may not have had the car exactly where I needed to fight for the wins, but I kept my head down and still scored well.
"Series 3 never missed a beat all weekend and that's a testament to the team's continued efforts.
"The car got stronger and more suited to my style over the weekend, so a big thank you to WSR for that.
"Knockhill always turns out to be a very busy day for everyone, but we managed that well and stayed focused on our performance.
"It turned out to be a very hot and really physically difficult day in the car. It will be important to recover well because we have two more events in quick succession.