WVU will be shorthanded for a shorter than expected road trip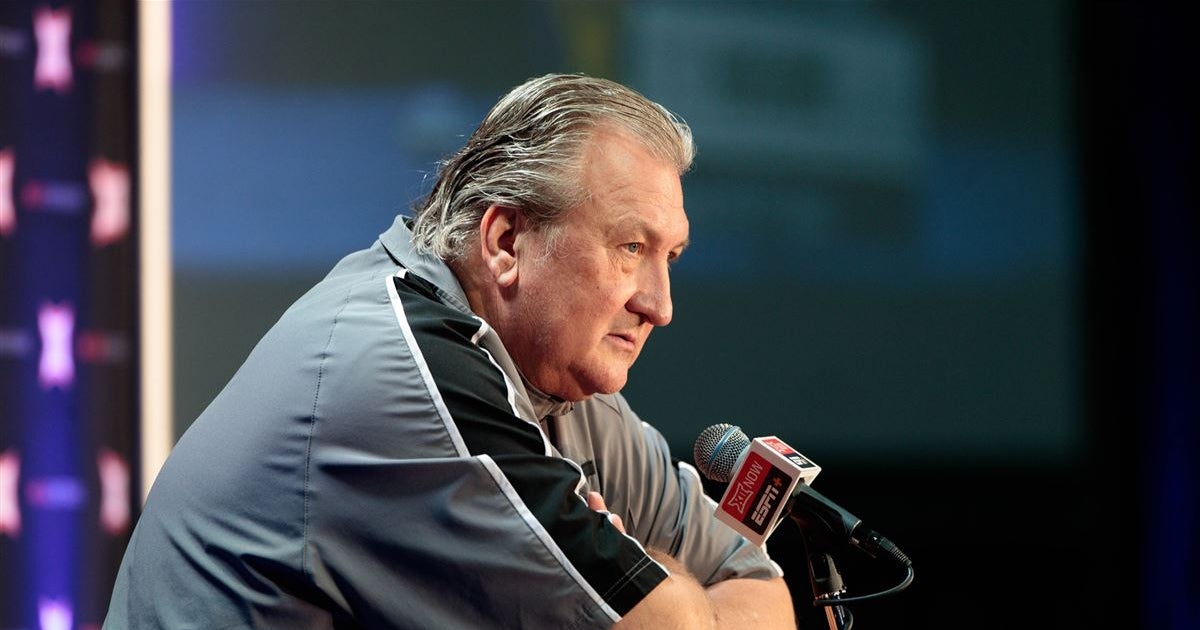 The team hasn't even left town, but the Big 12's first trip of the season doesn't go as planned for West Virginia.
The conference has done the Mountaineers a favor and scheduled two road games in advance while the college was still on a break between semesters, which means one less trip once the spring semester begins. But COVID issues at TCU postponed WVU game there Monday and Friday, head coach Bob huggins said the Mountaineers won't be complete when they play Saturday's noon game against the No.17 from Texas.
"We have a couple who will be under the COVID protocol, "he said.
Huggins did not specify, but WVU will have at least six scholarship players and at least one coach available. The Big 12's recently amended COVID policy sets this as a threshold for playing a game, and TCU's inability to meet it triggered the postponement. This counts as a non-competition in the standings. The Big 12 previously planned for teams to forfeit in case they couldn't play a game, but that became unreasonable as the variant started causing scheduling issues.
"Obviously that (is out) makes a big difference," said Huggins, whose team last played on December 22 and who allowed his team to go their separate ways for a few days around Christmas. "We've been practicing. I think our guys are ready to play. We've had a lot of time to prepare."
Having a full supply of players would certainly help against the Longhorns, who are 10-2 in the first season with the former Texas Tech coach. Chris Beard and which are led by a multitude of transfers from all over the country. Beard added seven: the former UMass striker Tre Mitchell, former Vanderbilt forward Dylan disu, former Creighton striker Christian bishop, former Utah forward Timmy allen, former Minnesota and Pitt goalkeeper Marcus Carr, former Kentucky Guard Crooked diviner and former Texas Tech Guard Avery benson.
The top six were among the top 50 transfers available, as ranked by the 247Sports portal, while Benson brought valuable freshman familiarity with Beard and his manners. Mitchell is averaging 10.9 points and 5.3 rebounds and can come out to score 3 points. Bishop is averaging 7.3 points and 4.0 rebounds. Disu is averaging 10.3 points and 6.0 rebounds. Allen leads the team with 11.9 points per game and adds 6.4 rebounds and 2.8 assists. Carr is averaging 8.6 points and 3.3 rebounds.
"Really, really talented," Huggins said. "They have a lot of guys who can score. They have a great height. Chris did a great job on the gate."
WVU was supposed to stay in Lonestar State and take the bus to Fort Worth after the game to face the Horned Frogs on Monday. Maybe the reinforcements could have been evacuated and arrived on time, but WVU doesn't have to worry about playing two shorthanded games. TCU is 10-1, 6-0 at home. Instead, the Mountaineers will return to campus after the game and spend the week waiting for Saturday's home game against Kansas State. The TCU match can still be caught later in the season. The updated Big 12 policy says it will "do its best to reschedule the contest and do everything possible to prevent a team from playing three games in a seven day period for consecutive weeks."
"I think we probably continue to have more and more (teams) affected, it won't be an easy thing to sort out," Huggins said.
The Big 12 haven't built an open week into the schedule like they did last season, and the Big 12 / SEC Challenge game has a spot on the schedule on January 29. Finding a place for a makeup match will be difficult, but not impossible. Projecting everything is tricky due to the potential for further postponements and subsequent lineup gymnastics, but WVU plays on the road against Arkansas in the SEC game and then on the road against Baylor two days later. Waco is a reasonable bus ride from TCU, and WVU won't play again until a home game against Texas Tech on February 5.
"It's especially tough for us," Huggins said. "We can't jump on a bus and go play. It's harder for us than anyone else. I guess it would continue like this, but there's not much we can do about it. … It's nobody's fault. There's nobody to blame. That's the way it is. We just have to face it. "